Convening at our OLC Accelerate conference in Orlando on Tuesday, November 13th, 2018, this half-day event will feature presentations, small group discussions, and networking opportunities. Participants will learn more about topics important to online learning leaders, including the implication of policies, funding, resources for program development,analytics-informed decision making, and accessibility
After each presentation, we will gather in small groups to discuss, collaborate and tackle the issues at hand. The day will culminate with the speakers participating in a panel Q&A session.
Join us Immediately following for an invitation-only reception for Leadership Network attendees from 5-6:30pm. Come and meet the OLC Board Members and Senior Staff and network with other leaders immersed in the higher education digital landscape.
Leadership Network Speakers
Leadership Network Planning Committee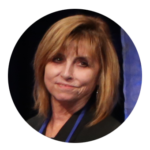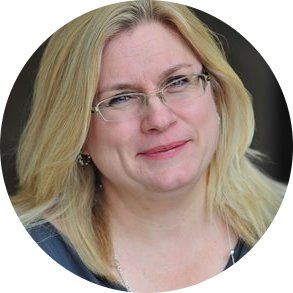 OLC Leadership Network:  A National Collaboration of Senior Leaders | REGISTRATION 
Registration fee for the Leadership Network Event is $205 early bird/$235 regular price (with purchase of OLC Accelerate conference registration); or $290 (pre-conference workshop only registration). Note: the Leadership Network Event is not eligible for the pre-conference workshop bundle pricing.
Please contact Dr. Devon Cancilla at devon.cancilla@onlinelearning-c.org with any questions.
Already registered for OLC Accelerate, but want to add this to your registration? Follow these instructions:
Click Register.
Click on the "Already registered?" link (small print) below the invitee information section.
Enter your email address and your conference registration confirmation number.
Edit your existing registration to add the Leadership Network Event.
Questions? Contact conference@onlinelearning-c.org
12:00pm - 12:30pm
Registration and Check-in
Southern Hemisphere Foyer
12:30pm - 12:45pm
Welcome and Opening Remarks
Southern Hemisphere III

12:45pm - 1:15pm

General Session 1: Policies Matter

State and federal policies and regulations have real world implications for academic institutions. Whether it is financial aid, accreditation, authentication, accessibility or regular and substantive interactions, institutions must develop strategies and procedures to clearly demonstrate compliance to a bewildering array of policies and regulations. However, compliance can be filled with unexpected consequences and challenges. Something as simple as failing to have a common definition of an online course across the institution can have far reaching impacts. How are the number of online students counted? How does the institution report these numbers to accreditors? To their governing boards? How are the students identified and supported? Can they be enrolled in online courses?

This session will provide examples and insights into the development of institutional strategies and processes and the importance of common definitions.

Southern Hemisphere III

Mary Niemiec, AVP for Digital Education and Director, University of Nebraska

Julie Uranis, VP for Online and Strategic Initiatives, UPCEA
1:15pm - 1:45pm

Breakout Session 1

a. Why do common definitions matter?

b. Identifying institutional stakeholders

c. Is it better to have no policies or to have policies that are not enforced?

Southern Hemisphere III

1:45pm - 2:00pm
Break
2:00pm - 2:30pm

General Session 2: Learning Analytics and Data Stewardship

Analytics are changing the nature of digital learning. From authenticating online students to early interventions that promote student success to universal course design, analytics are providing new tools and insights into the delivery of digital courses and programs. This session will introduce participants to the wide variety of ways data is generated and to the responsibilities of the institution with regard to stewardship, including ethical concerns.

Southern Hemisphere III

Patsy Moskal, Associate Director for the Research Initiative for Teaching Effectiveness, University of Central Florida
2:30pm - 3:00pm

Breakout Session 2

a. How is data being used and how do institutions manage the collection and use of data?

b. What are the limitations and challenges of data?

c. What issues are key in developing institutional policies regarding the acceptable uses of data?

Southern Hemisphere III
3:00pm - 3:10pm
Break
Southern Hemisphere III
3:10pm - 3:40pm

General Session 3: Institutional Strategies for Digital Accessibility

How does an institution create a culture of digital accessibility that is not simply a reactive response to legal challenges? How does this occur in a period of fiscal restraint? This session will identify key components of institutional accessibility strategies and share best practices for integrating accessibility throughout the institution from procurement to course design to professional development and accommodating students' individual needs. At the heart of this cultural change is the concept of holistically designing for accessibility across the digital campus.

Southern Hemisphere III

Kelly Herman, VP of Accessibility and Disability Strategy, University of Phoenix
3:40pm - 4:10pm

Breakout Session 3

a. Institutional barriers to accessibility

b. Building a culture of accessibility across the institution

c. Strategies for engaging faculty - carrots and sticks

Southern Hemisphere III
4:10pm - 4:45pm

Final Questions and Closing

Bringing the days discussions together. Policies help guide the institution and should be data informed. But decisions and policies built on poor or unreliable data can lead to unexpected problems or unrealistic expectations. The ability to track and identify students in online courses and to ensure they are engaged with the course through regular and substantive interactions with the instructor and fellow students provides a real-world example of how this is more difficult that it sounds.

Southern Hemisphere III
5:00pm - 6:30pm
Reception
Southern Hemisphere II