Begin your 2018 OLC Accelerate experience with leaders in the field of digital learning research discussing empirical and evidence-based research, as well as providing insights on future areas of research interest. 
In our inaugural research summit, we are joined by leaders from Arizona State University, Entangled Solutions, the Online Learning Journal, and others. 
We invite both experienced researchers as well as those interested in learning more about research and its applications to attend. 
This event takes place at our OLC Accelerate conference in Orlando on Wednesday, November 14, 2018, 8:30am – 11:30am in Southern Hemisphere 2 and is included in your OLC Accelerate 2018 conference registration. 
OLC Digital Learning Research Summit | REGISTRATION 
Registration fee for the OLC Digital Learning Research Summit is included in your OLC Accelerate 2018 conference registration.
Agenda: 
8:30-8:45: Introduction  – Dr. Jill Buban , CAO, Unizin
8:45-10:15: Lightning Research Presentations – Dr. Peter Shea, Dr. Laura Gogia, Scott Lomas, Brian Warren, Dr. Jill Buban, Dr. Etienne Pelaprat, Richard Garrett
10:15-10:30: Break
10:30-11:00: Breakout Groups
11:00-11:30: Panel Discussion and Closing Remarks
Presenters: 
Dr. Jill Buban
Dr. Jill Buban is the Chief Academic Officer for Unizin. In this role, she oversees the expansion of research initiatives, community engagement, current & prospective membership, as well as marketing & communication for the non-profit.  Prior to this role, Buban was the Sr Director of Research & Innovation at OLC in which she created the research center, engaged in many strategic partnerships, and oversaw the academic journal, Online Learning. Earlier in her career, Buban held administrator roles at Post University and SUNY Empire State College.  Buban serves on the editorial board of Educational Technology in Higher Education and occasionally contributes to projects coordinated by Entangled Solutions.
Dr. Peter Shea
Dr. Peter Shea is Associate Provost for Online Learning and Associate Professor in the School of Education and the College of Computing and Information at the University at Albany, State University of New York and also the Online LearningJournal Editor in Chief. His research focuses on the development of communities dedicated to learning in online environments. He has published widely on this topic in journals such as Computers and Education, JALN, Internet and Higher Education, The Journal of Educational Computing Research, Interactive Learning Environments and others. He is past director of the SUNY Learning Network, the online education enterprise of the 64 campus and 400,000 students in the SUNY system. Peter's research has been supported by the US Department of Education and The Alfred P. Sloan Foundation. He has been co-recipient of three national awards for online learning, faculty development and online programs from EDUCAUSE and the Online Learning Consortium.
Dr. Laura Gogia
Dr. Laura Gogia is Senior Design Strategist at iDesgn and a consultant.  She helps educational institutions and nonprofit organizations determine how to innovate contextually, both immediately and over time. She specializes in digital, higher, and healthcare education. Gogia has published and presented numerous times on topics in these areas.  
Scott Lomas
Scott Lomas is a Partner at Entangled Solutions. Scott has been working for companies that serve colleges and universities since 1995. Throughout his career he has helped colleges optimize the student experience, improve performance throughout the student lifecycle, and implement new ideas, practices, and structures.
Scott is passionate about increasing access to and participation in higher education, as well as student success and outcomes. All of this drives transformation for individuals, their families and society for generations. He has specific expertise in new program design and launch, enrollment management, online education, adult education, as well as partnerships and consortium models.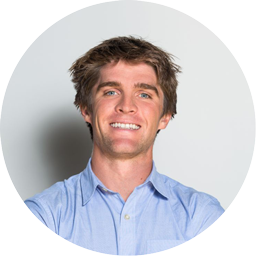 Brian Warren
Brian Warren is a Consultant at Entangled Solutions. He joins with experience in teaching and business development. Most recently, Brian collaborated with entrepreneurs at the Google Campus in London to spearhead an educational platform that connects teachers to students outside the classroom. Prior to that, Brian was on the front lines of educational change in Brooklyn, New York where he taught 1st grade and is where he discovered his passion for designing education models to serve low-income students.
Richard Garrett
Richard Garrett is Chief Research Officer at Eduventures, spearheading the company's new research direction. Richard has 20 years experience in higher education research, consulting and policy. He combines his work at Eduventures with leading the Observatory on Borderless Higher Education, a think tank focused on global developments in online learning, internationalization and commercial activity and partnerships. The Observatory is part of i-graduate, the UK higher education research and consulting firm. Prior to Eduventures, Richard was North America Director for i-graduate, working with clients of the International Student Barometer, the world's largest survey of the international student experience. From 2005-2013, Richard led Eduventures online higher education practice. Richard has also worked as a researcher in the School of Education at the University of Surrey in the UK and as a policy analyst at the UK Quality Assurance Agency for Higher Education.
Dr. Etienne Pelaprat
Dr. Etienne Pelaprat is the Chief Technology Officer for Unizin.