OLC Leadership Network Event

Institutional leaders are challenged with making decisions in an increasingly complex and changing higher education landscape, from evolving federal policies and regulations governing online education to the development of partnerships with private and public entities. Many of these are impacted by an institutions ability to make data informed decisions and to report on accountability measures. This Leadership Network event brings together experienced higher ed leaders to discuss these important and changing  issues through guided discussions.
Leadership Network Speakers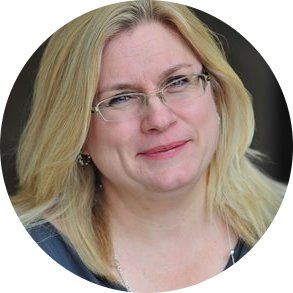 Leadership Network Planning Committee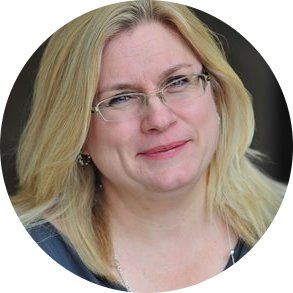 OLC Leadership Network Event: A National Collaboration of Senior Leaders | REGISTRATION Registration fee for the Leadership Network Event is $225 early bird/$250 regular price (with purchase of OLC Accelerate conference registration); or $285 EB/$315 regular (pre-conference workshop only registration).

Already registered for OLC Accelerate, but want to add this to your registration? Follow these instructions:
Click Register. Click on the "Already registered?" link (small print) below the invitee information section. Enter your email address and your conference registration confirmation number. Edit your existing registration to add the Leadership Network Event.
Registration Questions? Contact conference@onlinelearning-c.org.
Schedule
1:00pm - 1:30pm
Registration/Check-in
Southern Hemisphere III (Foyer)
1:30pm - 1:35pm
Welcome and Opening Remarks


Southern Hemisphere III

Jennifer Mathes, Interim Executive Director, OLC

1:35pm - 1:55pm
General Session One: Measuring Impact


Southern Hemisphere III

Tom Cavanagh, Vice Provost for Digital Learning, University of Central Florida

Patsy Moskal, Director of Digital Learning Impact Evaluation, University of Central Florida
1:55pm - 2:20pm
Breakout Session One
Southern Hemisphere III
2:20pm - 2:40pm
General Session Two: Policy and Regulations Impacting Online Education


Southern Hemisphere III

Russ Poulin, Executive Director, WCET

Tanya Spilovoy, Director, Open Policy, WCET
2:40pm - 3:05pm
Breakout Session Two
Southern Hemisphere III
3:05pm - 3:15pm
Break
3:15pm - 3:35pm
General Session Three: Partnership Strategies


Southern Hemisphere III

Bob Ubell, Vice Dean Emeritus, Online Learning at NYU Tandon Online, School of Engineering

Michael Goldstein, Founder and Senior Counsel – Education Practice, Cooley LLP
3:35pm - 4:00pm
Breakout Session Three
Southern Hemisphere III
4:00pm - 4:30pm
Panel Discussion and Closing Remarks
Southern Hemisphere III