Join us for OLC's spring leadership network event, where we bring together digital leaders from academics,  non-profits, and the private sector to discuss new pathways to digital partnerships. Increasingly, the changing educational landscape along with the rise of alternative educational providers have opened new pathways and opportunities in digital leadership, research and collaboration.  Digital leaders are guiding initiatives at traditional academic institutions and non-profits, developing new products and approaches within the private sector, and working to establish policies and regulations within government. We see ever increasing demand for cross-sector collaborations led by digital leaders across an increasingly diverse educational landscape.   Join us at this half-day event for featured presentations and small group discussions on emerging opportunities for digital leaders and the skills needed to develop as a well-rounded leader.
Leadership Network Speakers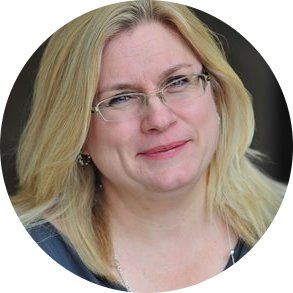 Leadership Network Planning Committee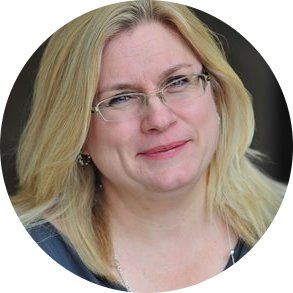 OLC Leadership Network Event: A National Collaboration of Senior Leaders | REGISTRATION Registration fee for the Leadership Network Event is $225 early bird/$250 regular price (with purchase of OLC Innovate conference registration); or $310 (pre-conference workshop only registration).
Please contact Dr. Jennifer Mates at jennifer.mathes@onlinelearning-c.org with any questions.
Already registered for OLC Innovate, but want to add this to your registration? Follow these instructions:
Click Register. Click on the "Already registered?" link (small print) below the invitee information section. Enter your email address and your conference registration confirmation number. Edit your existing registration to add the Leadership Network Event.
Registration Questions? Contact conference@onlinelearning-c.org.
Schedule
12:30pm - 1:00pm
Registration/Check-in
1:00pm - 1:10pm
Set the Stage: Pathway to Leadership
Julie Uranis, UPCEA
1:10pm - 1:35pm
Breakout Workshop
The path through a profession is often circuitous with the average individual having multiple positions with multiple organizations over the course of a career. Increasingly, professionals are "swirling" between traditional academic institutions and private, non-profit or government sector and in many cases, having affiliations with multiple organizations simultaneously. Joint collaborations across sectors provide new avenues for digital leadership. What are the skills, knowledge and values necessary for successful leadership across mixed digital working environments?
Workshop Guiding Questions: What is the most important competency a leader should possess? Is that depending on context or is it universal? What constitutes leadership in online learning? What can we learn from data and what can can only be learned from relationships?
Myth Busting - Can a digital leader work across organizations?
Participants
1:35pm - 2:00pm
Panel: Pathway to Leadership
Page Chen, Remote-Learner
Shannon McGurk, Carolina Biological Supply Company
Russ Poulin, WCET
John Whitmer, ACT
Moderator: Julie Uranis, UPCEA
2:20pm - 2:30pm
Break
2:30pm - 2:40pm
Setting the Stage: Pathways to Partnerships
Devon Cancilla, OLC
2:40pm - 3:05pm
Workshop

Partnerships form the basis of collaboration where the sum of what individuals or organizations bring to the partnership is greater than what the individuals or organizations can accomplish alone. Higher education is a prime example of where strong partnerships can lead to productive collaborations. But how are partnerships formed across sectors such as universities and the private sector or non-profits?

Workshop Guiding Questions: RFP: Friend or Foe to partnerships? Partner or Vendor: Which is which? What are Strategies for building partnerships across sectors? What are the ethical considerations to partnerships? Understanding the needs of potential partners: What are the challenges of partnerships: What enables a strong partnership? Mythbusting - Does implicit bias across sectors limit potential partnerships?
Participants
3:05pm - 3:50pm
Panel: Pathways to Partnerships
Page Chen, Remote-Learner
Shannon McGurk, Carolina Biological Supply Company
Russ Poulin, WCET
John Whitmer, ACT
Moderator: Devon Cancilla, OLC

3:50pm - 4:00pm
Wrap-up
All