This week, Dr. Kristen Betts, co-facilitator for OLC's new workshop, Bringing Theory to Practice through the Neuro, Cognitive and Learning Sciences, joins us to discuss her research projects as well as a variety of other topics.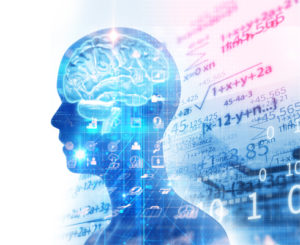 OLC: How do you define innovation? 
To me, innovation is the collaborative creation of synergistic ideas, strategies, and approaches that bring transformational visions to fruition.
OLC: What research/projects are you currently engaged in related to neuro/cognitive and learning sciences?
It is an exciting year, since I am involved in several research projects related to the neuro, cognitive, and learning sciences.
I am currently working with faculty and researchers at Drexel University, OLC, and several other higher education institutions on conducting an international study that examines brain-based pedagogical beliefs and awareness of evidence-based research from neuroscience, cognitive psychology, and the learning sciences related to learning and instructional practice. Using convenience and snowball sampling, this study will invite instructors, instructional designers, and professional development administrators who work in online, blended, and onsite learning environments within higher education institutions across the United States and worldwide to participate this study.
I am leading a study that examines deeper learning and learning transfer across real-world contexts within online courses I teach in the EdD Program at Drexel University. I am working with the School of Education, School of Biomedical Engineering, Science and Health Systems, College of Nursing & Health Professions, and College of Media & Arts Design at Drexel University on a study that examines the effects of hands-on and immersive virtual reality manipulative interventions on spatial visualization, transfer of learning, and student retention.
This study will use functional near-infrared spectroscopy (fNIR) optical brain imaging to assess the cognitive activity of the prefrontal cortex during the acquisition and learning of spatial visualization tasks. I am also working with faculty in the School of Education at Drexel University on a five-year study to examine cognitive and non-cognitive factors that influence student retention and completion within our graduate programs.
OLC: There are many opportunities to teach online. Why did you choose OLC and which Institute course(s) do you teach for OLC?
OLC has been and continues to be a pioneer in providing premier professional development nationally and internationally. I enjoy teaching the dynamic courses OLC offers in current and emerging areas related to instruction, faculty development, and student success. It is also exciting to work with such engaged participants who are leading transformational initiatives within their institutions and organizations. The OLC courses I teach include: Bringing Theory to Practice: Expanding Impact through the Neuro, Cognitive, and Learning Sciences; Advanced Online Teaching Certificate; and Online Teaching Certificate.
OLC: What are the 3 most important things prospective participants should know about Bringing Theory to Practice Through the Neuro, Cognitive & Learning Sciences workshop?
The courses I teach all build upon evidence-based practices. This workshop brings together highly engaging content, including interactive readings, videos, "try-it" activities, discussions, mini-projects, and reflection. It also integrates metacognitive strategies to support student success and learning transfer across real-world contexts.
OLC: OLC's Institute offerings help professionals stay current in their prospective fields, and often assist in the advancement of their profession. What do you believe are the top 3 ways in which professionals in our field can stay current and move ahead?
They should get weekly updates from multiple educational resources, attend webinars, and network at conferences.
OLC: What changes can we expect to see over the next 5 years in teaching in learning as a result of the work that is being done to advance brain-based learning?
Advancements in technology are transforming how we learn and what we know about learning. There will be increasing interdisciplinary publications sharing evidence-based research that support instruction, engagement, and assessment. There will be a greater focus on deeper learning and learning transfer within online learning. I believe we will also see Virtual Reality providing unique opportunities for online and blended students, who infrequently or never come to campus, with the ability to engage in classroom and laboratory activities that mirror what occurs on campus. Virtually Inspired, a collaborative partnership between Drexel University, OLC, and International Council for Open and Distance Education (ICDE), is a wonderful way to see where teaching and learning is moving over the next five years.
OLC: What was the last book, journal or article you read that relates to the field?
Exploring Metacognition as Support for Learning Transfer
Exploring Metacognition as a Support for Learning Transfer.pdf
Lauren Scharff, John Draeger, Dominique Verpoorten, Marie Devlin, Lucie S. Dvorakova, Jason M. Lodge, and Susan Smith (2017)
Emotions, Learning, and the Brain: Exploring the Educational Implications of Affective Neuroscience
Mary Helen Immordino-Yang (Author)
Spaced Repetition Promotes Efficient and Effective Learning: Policy Implications for Instruction https://www.dartmouth.edu/~cogedlab/pubs/Kang(2016,PIBBS).pdf
Kang, S. (2016). Spaced repetition promotes efficient and effective learning: policy implications for instruction. Behavior and Brain Sciences 3(1), 12-19.
Learning and Memory Under Stress: Implications for the Classroom
https://www.nature.com/articles/npjscilearn201611
Vogel, S., & Schawbe, L. (2016). Learning and memory under stress: implications for the classroom, Science of Learning.
OLC: How can people connect with you?
kbetts@drexel.edu
About Dr. Kristen Betts
Dr. Kristen Betts is a Clinical Professor in the School of Education at Drexel University. She teaches courses in the EdD program in the Educational Leadership & Management and the MS program in Higher Education. Dr. Betts has over 20 years of experience in higher education serving in key leadership positions within private, public, and for-profit institutions as a program director, Senior Director for e-Learning, Director of Online & Blended Learning, and Chief Academic Officer. Dr. Betts' expertise is in higher education, online and blended learning, curriculum development, instructional design, and faculty development. Dr. Betts publishes and presents on online and blended learning, student/faculty recruitment and retention, Online Human Touch/high touch, online neuropedagogy, accessibility, metacognition and learning transfer, accreditation, eStudent Affairs, and eAdvising. Dr. Betts is a peer evaluator with the Middle States Commission for Higher Education, a Quality Matters certified peer reviewer, and an instructor for the Online Learning Consortium Advanced Certificate program. Dr. Betts serves as a National Faculty Academy Coordinator for an Urban Special Education Leaders of Tomorrow (USELT) grant, and a grant reviewer for the Research Grants Council in Hong Kong. Dr. Betts is a conference reviewer for several national and international associations. She has been a reviewer for 12 journals/publishers and been a guest editor for two special issues of a refereed journal. Dr. Betts has received distinguished national awards for her work in higher education and online learning including the CITE 2015 Award by Pearson for Excellence in Online Administration. Dr. Betts has also been a keynote speaker at conferences and government-supported events in Sweden, South Korea, Canada, and across the United States. Dr. Betts enjoys running half-marathons, Bikram hot yoga, skiing, archery, hiking, and traveling with her family.