Join a select group of your peers for a unique, (fully-virtual), online-learning leadership development program from OLC.
Welcome!
The Institute for Emerging Leadership in Online Learning (IELOL) is a unique online-learning leadership development program sponsored by the Online Learning Consortium and in partnership with The Southern African Regional Universities Association (SARUA) for our 2020 global cohort. Now in its 12th year, IELOL serves the development needs of emerging leaders responsible for a variety of digital learning initiatives in higher education.
THIS IS A FULLY VIRTUAL EVENT – NO TRAVEL REQUIRED.
IELOL participants work with colleagues from around the world to explore and understand both the opportunities and barriers to advancing local and global online learning. Program graduates join a growing network of online leaders in higher education focused on improving and advancing the impact of digital learning on all aspects and formats of education.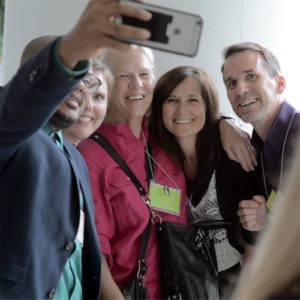 "It changed my career. It gave me a community to be part of, full of colleagues and friends who can be counted on. The collaborations across institutions and across alumni years are incredible."
— Garvey Pyke, IELOL Alumni