---
New Workshops | Self-Paced Workshops | Webinars | Badges
---
New Workshops!
Adaptive learning is an emerging technology that has been shown to increase student engagement and student learning. The 2017 Horizon Report identified adaptive learning technologies as one of the six developments of educational technologies that will have the greatest impact in institutions of higher education. Adaptive learning systems are automated systems that use machine learning to provide questions to assess student knowledge, give immediate feedback on responses, and provide scaffolding to support learning.
In this workshop, you will explore why adaptive learning is so promising, how it works, why it works, how to make it work for your students, properties of an adaptive learning system, as well as what to look for when selecting an adaptive learning tool. Learn more and register.
Game-based learning and gamification are two very different–if very effective– instructional phenomena. In this workshop, the companion to Designing Gamified Learning Environments workshop, you will implement the theories, principles, and specifically the mechanics of gamification to create your own games on a topic of your choice. By building an educational or serious game, you can leverage the power behind our innate desire to play.
Among the topics covered in this workshop are why games help us learn so efficiently, "good" game principles for learning, basics of game design and development, and choosing the right platform for your content. Learn more and register.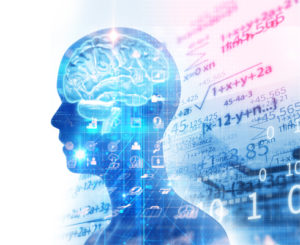 Throughout higher education, we see a great deal of excitement around the potential of AI, though we've yet to develop a common vocabulary around it to more clearly communicate to institutional leaders the potential value. Nearly all of our stakeholders, from senior administrators to newly-admitted students, want to be consumers of AI-driven insights (mention "AI-driven dashboards" to an administrator, and you get almost immediate buy-in), but few people outside of the computer and data science fields have an accurate understanding of what it takes to create and/or deploy AI software in different contexts.
AI is an umbrella term, much like data science, and encompasses a wide range of approaches and techniques. If we want to examine how AI can impact education, we first need to build a shared understanding of the things that fall under AI, allowing us to have more knowledgeable conversations. While AI as a field is decades old, the advent of machine learning coupled with greater computational power and the availability of big data has led to rapid advancements in the field over the last decade.
This workshop will serve as a bridge for those individuals who seek to engage in AI-driven initiatives by helping to develop a common vocabulary and understanding of popular AI methodologies. In order to build our common understanding, we will focus our attention on specific applications of AI, and provide examples of these applications used for educational purposes. Learn more and register.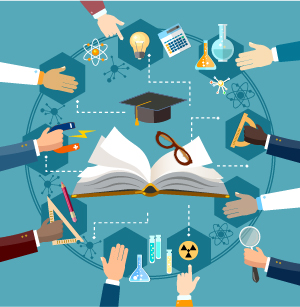 With the growth of technologies that support live, online sessions (e.g. Zoom, GoToMeeting, Adobe Connect, etc.), the term distance learning is becoming a misnomer. More of us are meeting, teaching, and presenting in face-to-face, synchronous (real-time) online sessions where we can feel closer than ever to students and colleagues in online learning environments.
Instructional sessions with groups of students, individual "office hours," webinars, meetings, and trainings can all take place in a live, online session. While presenting online is an in-demand skill, few people have been taught how to conduct this type of learning experience. Not to worry — this workshop will turn you from novice to expert online facilitator in just three days. You'll gain the skills needed to present to students, faculty, and/or staff. Strategies will include best practices in online engagement built on a foundation of enjoyment, inspiration, and passion for teaching. Brain-based teaching strategies will help you keep people engaged and focused, harnessing the knowledge of how the brain learns best to boost your attendees' learning and growth. In addition to the live session that will model effective online presentation skills, attendees will also participate in asynchronous online discussions and complete assigned readings on effective presentation skills to maximize their learning from this event. Learn more and register.
Instructional designers in higher education collaborate with faculty in the creation of courses and curricula. Their roles are often misperceived: instructional designers are seen as technology support specialists, course developers, trainers, visual designers, and a host of other roles or titles. This misperception can make it challenging to advocate for their value as experts in pedagogy and learning design, as well as to collaborate with faculty as equals with shared investment in the learning and well-being of our students.
In this workshop, you will learn how to put relationships at the center of design rather than product or process by integrating the Collaborative Mapping Model (CMM) into your design practice. We will explore the theoretical and practical influences on the concept of relationship-centered instructional design and the CMM—a flexible framework for collaborating with faculty—and strategies for building shared investment and professional advocacy in your work as a higher education instructional designer. The workshop culminates in a practical application: developing a collaborative course map, then reflecting on the ways you can use the strategies to positively influence the practice and perception of instructional design at your institution. Learn more and register.
---
Self-Paced Workshops
Facilitating Group Work Online Self-Paced Workshop
The term "group work" often produces a negative reaction from students and participating in group work online can pose an additional set of challenges for both students and faculty. These can include a lack of technology skills, variances in team member participation, student satisfaction with the design and type of group work activities, and logistical issues such as different time zones and schedule conflicts. However, collaborative group work is an essential skill that students must master throughout their academic career in order to prepare them for future employment. Therefore, it's crucial that online instructors know how to address these challenges and are equipped with effective strategies for designing, facilitating, and evaluating online group work. This self-paced workshop will delve deeper into the common reasons why groups fail, practical group formation and collaboration processes, developing effective group assignments and evaluation strategies, as well as technology tools that help promote student efficiency and satisfaction with online group work. Registration opening soon. 
---
Webinars

Designing and developing even a single online course is a challenge. How can we scale this process to maintain quality and continuity across an entire program? At the University of Maryland Global Campus, we are testing an Agile framework that enables us to design entire programs, ensure continuity across courses, and remain enmeshed in the details of an individual course development. Furthermore, this framework can be adapted to fit the needs of any institution. During this webinar, we will share how you can apply a Scrum framework to develop program content using cross-functional teams. We will demonstrate how to divide complex work into simple iterations, or sprints. We will discuss the key components of Scrum and the generally accepted practices for participants to adopt Scrum for program design and development. Register. 
This webinar will discuss a strategy for course design with OER, and will present two practical and easy to use tools to guide the course planning, course design, and development processes. The evaluation and selection criteria checklist will assist faculty in choosing the most appropriate OER for their courses. We also introduce a course planning tool that can be used by faculty as part of an instructional design consultation, working independently, or in conjunction with faculty development efforts. Both of these instruments are themselves OER, and attendees can adopt or adapt them for their own needs. Register. 
This three-part webinar series will examine how disability is framed in society and explore the power of design to promote equity. We will discuss concepts that shape the disability experience as well as practical applications to the online environment that contribute to equitable learning experiences. Drawing from disability studies, we will answer the following questions:
How is disability framed in society and in education?
How does design perpetuate stereotypes?
How can online environments promote equity?
---
Badges
The OLC Institute for Professional Development provides participants with the opportunity to earn various digital badges for completing specific workshops in our catalog of offerings. Earning these badges allows you to showcase newly earned skills and knowledge.
We are pleased to announce the addition of two new badges for 2020!
Open Educational Resources (OER) Badge
The workshops included in OER credentials are:
Gamification Badge
For the Gamification badge, the participants will need to complete the following workshops:
These workshops are offered at various times throughout the year and can be completed in any order (note: it is suggested that you complete OER Part I before OER Part II, and complete Exploring Gamified Learning Environments before Designing Game-Based Learning).
Participants who complete all qualifying workshops should contact id@onlinelearning-c.org to confirm their completion of the workshops. A badge will be issued upon confirming that all requirements have been met.
Please note that the digital credential will be issued to participants who complete the workshops after January 1, 2020. Badges will not be issued for workshops completed prior to 2020.