The summer schedules have come out at the Community College where I teach and students are starting to deliberate how bad they want their summer off. Their thought pattern is simple, as many of us had it when we were in school. Either knock out a class or two quickly in the summer, or go into a sun drenched coma. Their conclusion? A happy medium of taking a class, but only if they can take it online. It's the best of both worlds! Online courses are becoming more available as the demand for them continues to climb. It's no different for us here in the desert. In fact, the only courses offered in my department this summer are online. This requires the faculty, ready or not, to teach online.
Teaching online can be a daunting task, especially if you have not done it before or if technology overwhelms you. In discussing with my colleagues, I have heard the same concerns repeated by most. They have the notion that they will simply be uploading their face to face course into an LMS (Learning Management System) and that teaching online will increase their workload exponentially. The most common complaint I hear from my colleagues, however, is that they fear they will not be able to connect with the student online the way they are able to in the physical classroom.
I use a lot of technology in my course design. Nothing crazy or difficult. The free stuff. The stuff that adds interest and creativity. Things like Telegami, Animoto, Storify. Have you heard of them? Our Division Advisor told me this week that a student came in her office and said, "I want to take a class with that teacher that has the emoji on her home page that is waving." The advisor knew it was me. I was known for my animated Emoji? Is that good or bad? I'm still not really sure. But I do know that I have come across some technological tools for key parts of my class that are simple and easy to implement, but make a difference to the design and presentation of my course.
The Home Page: Even seasoned online learners must learn how to navigate through every instructors' course design. Modules, announcements, discussions… the possible tools the instructor uses within the LMS can vary. I create a Screencast-O-Matic video and place on my home page that takes the students through the design of my course as I narrate where everything is located and how to access it. This is one of their "Getting Started" activities the first week of class. If you keep your video under 15 minutes, it's totally free. http://www.screencast-o-matic.com/
Introductions: Student introductions to one another and the instructor at the beginning of the course are crucial in building community right away. This activity must be planned carefully to get the full value of what it is capable of. In face to face courses ice-breakers are typically used with introductions to help everyone get acquainted. Personalities are displayed and connections are made. In your online course you can still achieve that. I ask my students to post their introduction in a discussion posting with their information but as an ice-breaker I have them create a Padlet Wall. Padlet is an online bulletin board that can be used to share information. Students post pictures, video, and text of things that help us get to know them. These wall can stay private or they can open them up to allow others to post to their wall as well. While I intended this to be a one week activity, I was amazed to realize that students continued to add to the Padlet walls all semester long. https://padlet.com/
Announcements: I post an announcement every week just to touch base with my class. I review what we have just accomplished and help them focus on what we are working on next. For a semester long course the number of announcements begin to add up. As a doctoral student, one of my professors posted a Biteable announcement for our class and it was like a breath of fresh air. Biteable is a site where you create a free account and start making videos by selecting a scene, customizing the colors and text, and more scenes and text, until you're done. The music you can choose from is pretty cute too. A watermarked version of the video will be sent to your email and if you like, you can purchase a high definition video without the watermark. I use the free watermark videos I create and mine run about 30 seconds give or take. I post them straight to the announcement page and the student just has to hit play. http://biteable.com/
Assignments: Sometimes I just want to explain something by talking. I don't want to type it. Or I want to type it and I want to say it. A Telegami is a mobile app that allow you to create and share a quick animated video. You pick the scene, add your voice or type your message, and then share. I used my voice and picked a Gami that looked like me. Kind of. It was about a 30 second video. It's quick and easy and it's free. https://tellagami.com/
Presentations: Whether I am presenting to the class, or the class is presenting to each other, Storify is a curation tool that lets you search for elements about any topic you are learning. You can then build your own story by using the most relevant social media posts you found from around the web. When I present on a topic using Storify, I post my presentation as I would if I were presenting in a face to face course. What is so awesome about the free Storify tool is that students can "like" or post comments on each element I have posted. This allows for some great ongoing discussion and allows me to see specifically where interest, or confusion, on the topic may lie. https://storify.com/
While all of these tools that I have discussed are free and user friendly, they are also totally optional. It takes a bit of time and effort to figure them out and perhaps to get some students to buy in. However, I would definitely say that for me it has been totally worth it. It's the little things that make the difference. By implementing these tools the number of times my students logged in to the course increased. The amount of time they stayed logged in expanded. The amount of discussion and dialogue the tools generated increased. Students became more engaged. Our students want to see technology utilized, especially in the online learning environment, and may become dissatisfied when they don't have it. It is not using technology for technology sake, but for enhancing the learning experience.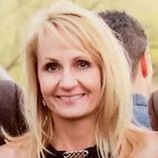 Kathy Achen is an Assistant Professor at Doña Ana Community College at New Mexico State University. She has been teaching in Business and General Studies since 1998 and teaching online since 2007. She is a doctoral student in Educational Learning Technologies at NMSU, a QM Peer Reviewer, and an instructional technology enthusiast. Tweets at @KachenKathy.