Educause Steps In to Save New Media Consortium
Inside Higher Ed | February 6, 2018 - The consortium, which recently declared bankruptcy, may have found a white knight to continue the work of its Horizon Project.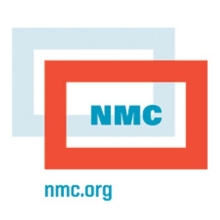 Educause has submitted a $55,000 offer to acquire the assets of the now defunct New Media Consortium, court documents reveal.
The $55,000 offer, if accepted, would see Educause acquire the NMC's trademarks, website, membership and subscriber lists, as well as its flagship Horizon Project, which produced reports on the future of education technology.
The NMC, which abruptly ceased operations at the end of last year, owes more than half a million dollars to its creditors. The nonprofit filed for Chapter 7 bankruptcy in December.
Sheri L. Carello, a court-appointed trustee for the NMC's estate, said that other potential buyers had expressed interest in the group's assets, but that Educause's offer was "the highest and best" to date. A court hearing to review and potentially approve the bid (pending no better offer) will be held Feb. 14.
Bryan Alexander, a futurist, educator and writer, as well as longtime collaborator with the NMC, wrote on his blog that the offer was a "bold and generous move" by Educause. "They are playing the white knight, stepping up to rescue assets that many in the ed tech world value," he said.
It is not known what Educause intends to do with the intellectual property it may acquire. As Alexander noted, Educause could perhaps relaunch the Horizon Project under a new name. Alexander also raised questions about what might happen to the NMC community -- might they be invited to join Educause? Could Educause form a new organization?
John O'Brien, CEO and president of Educause, confirmed that Educause had submitted a bid for the NMC's assets but did not expand on his organization's plans for these assets. "This is just the first stage in what could be an extended process, which we will be happy to discuss at its conclusion," he said. "We welcome the continued conversation within our community."
A Displaced Community
Many NMC supporters expressed shock and disappointment at the news of the organization's sudden demise last year. The consortium had a dedicated following with expertise spanning higher education, K-12, libraries, museums, technology and areas outside and in between.
While organizations such as Educause, the Online Learning Consortium and the WICHE Cooperative for Educational Technologies did have some crossover with the group, none catered to as broad an audience, prompting concern about where the NMC community might find a new home.
Jennifer Mathes, interim chief knowledge officer and director of strategic partnerships at the OLC, said that her organization would welcome NMC members who felt displaced. Though the OLC doesn't share the NMC's focus on libraries and museums, it does consider issues in both higher education and K-12.
"OLC had the opportunity to partner with the NMC on many occasions related to digital learning and supporting underrepresented student success," said Mathes. She added, "We were genuinely saddened by the news that NMC had ceased operations."
In the wake of the NMC's closure, some supporters saw a silver lining -- a chance to continue the work that the NMC did, but in a new and improved way. A grassroots effort, led by Alexander and others, aimed at creating a new technology initiative that would address previous criticism of the Horizon reports. Though widely read, some observers said the reports were too influenced by marketing campaigns and failed to explain why trends might appear or disappear.
"Horizon, for all the criticism it received, clearly met a need," said Alexander, speaking to Inside Higher Edbefore news of the Educause bid. "Through my work, I've talked with thousands of people who found the reports useful in different ways. I think this is an opportunity to really be creative, to do some brainstorming and to take advantage of technologies to try to think of what would be a good successor."
News of Educause's intention to purchase the Horizon Report Project will have no immediate impact on these plans, said Alexander on his blog. The grassroots project, tentatively named FOECast (Future of Education forecast), is "not an attempt re-purpose Horizon, but to start something new." Whether this project could intersect with what Educause does with Horizon remains to be seen, said Alexander.
Errors and Omissions
While the future of the Horizon Report Project under the supervision of Educause looks somewhat hopeful, questions remain over what happened to make such provisions necessary.
A breakdown of the NMC's assets, filed Jan. 17, showed that the consortium had unpaid bills of at least $681,821.84. This includes a $240,000 credit line from a bank and hundreds of thousands of dollars in claims from former employees, contractors and business partners. The organization reported that it has $332,816.12 in its bank accounts and owns office furniture and equipment worth $89,839.42. It has no property or investments.
In an email to members announcing the NMC's closure on Dec. 18, the organization stated that "apparent errors and omissions by its former Controller and Chief Financial Officer" had led to the organization's insolvency.
Gardner Campbell, who chaired the consortium's Board of Directors and is representing the organization in all bankruptcy proceedings, said in an email that he did not know whether the organization would pursue legal action against the former CFO, Anne Treadway, who worked at the organization for nearly a decade. Treadway did not respond to several attempts to contact her for this article.
In court documents outlining the NMC's assets, the accounts receivable total (i.e., money owed to the NMC through memberships, partnerships or other services) was listed as "unknown." This could suggest that one of the "errors and omissions" of the CFO may have been a failure to process invoices. Campbell said that the consortium's financial issues came to light during "a period of just a few days in late November and early December 2017."
Larry Johnson, founder and CEO of EdFutures, said that he was shocked by the news of the group's closure, as when he left his role as NMC's CEO in 2016, the organization was in its best-ever financial health. Johnson left the NMC following disagreements with the board about the future direction of the organization and was succeeded by Eden Dahlstrom, then chief research officer at Educause. During his nearly 15-year tenure, Johnson said, the NMC's finances were independently audited on a regular basis. It is not clear whether this practice continued after Johnson's departure.
Under Johnson's leadership, the NMC raised an average of approximately $1.3 million per year in funding. Shortly before Johnson left, the NMC secured a $3 million grant from the Bill & Melinda Gates Foundation, which was due to be completed at the end of last year. A representative for the Gates Foundation said the consortium had completed its scope of work on the grant, so Gates would not be seeking any compensation.
Speaking to Inside Higher Ed prior to news of Educause's offer, Johnson said he felt it was unlikely that any organization would step in to take over the Horizon Project, as it was not a moneymaker for the NMC. He noted that existing Horizon reports were openly licensed and available for free -- possibly limiting their resale value.
Unfinished Projects
The fate of several NMC projects scheduled for 2018 remains uncertain. The NMC was due to publish its 2018 Horizon Report on higher education at the SXSWedu conference in March. In December, John O'Brien, president and CEO of Educause, said in a statement that Educause was committed to completing this work and would facilitate its release. If Educause acquires the NMC's assets this month, a March deadline for the 2018 report may be ambitious. Educause has already invested $15,000 into the report and is owed a total of $39,215 by the NMC.
A June conference was also being planned by the NMC. David Thomas, director of academic technology at the University of Colorado at Denver, said his institution was scheduled to be the local host for the group's summer conference. Though a call for proposals remained online through its Feb. 4 closing date, Thomas said he thought it highly unlikely the conference would go ahead. While there had been some discussion of hosting an unofficial conference, Thomas said that no party had stepped forward to front the costs.
SOURCE: Inside Higher Ed