Higher Ed Tends to Give Innovation More Lip Service than Formal Backing
Campus Technology | April 23, 2018 - Should higher education institutions invest money in their innovation efforts? Most colleges don't seem to think so. A survey among U.S. academic administrators found that while more than nine in 10 institutions (91 percent) reference innovation in their strategic or academic plans, just four in 10 (40 percent) have a dedicated budget for innovation. According to the experts who undertook this bit of research, without earmarked funds to support innovation efforts, formal planning goals backing innovation may not succeed.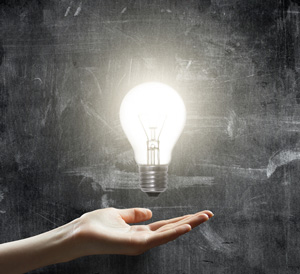 College and university leaders don't agree on what innovation really means, as "The State of Innovation in Higher Education" explained. Developed by the Online Learning Consortium and Learning House, the report was based on responses from written surveys and follow-up interviews.
While some respondents equated innovation to the use of new technology, it's not all about tech. Innovations might also cover course redesign, updates to processes such as adding or dropping courses, sustainability activities or other kinds of improvements. To push the conversation forward, the authors offered this broad definition: Innovation is the "implementation of new initiatives in order to drive growth, increase revenue, reduce cost, differentiate experience or adjust the value proposition."
Most schools (68 percent) ranked student success as a "top three" goal for innovation. Nearly half (47 percent) considered it their top goal; nothing else came even close. Other popular goals that ranked in the top three:
Creating new degree programs; decreasing costs; and creating alternative credentials (each specified by 32 percent of respondents); and
Developing new teaching methods (on 31 percent of top-three lists).
While innovation may surface in any division on campus, respondents said it was most likely to appear in three areas: teaching and pedagogy (56 percent placed this in their top-three list), non-traditional programs (45 percent) and academic affairs (40 percent).
Interestingly, lack of funding wasn't identified as the biggest barrier. Four in five respondents (80 percent) considered "structural factors" one of the top three obstacles their schools face on the route to innovation; these factors include standards and practices, organizational structures and decentralization of campus operations.
On the heels of that, cultural factors (both in faculty and administration) came in second, appearing in 78 percent of top-three choices. As one respondent, the director of online and extended learning at Husson University, suggested, accomplishing innovation was about achieving a shift in mindset — "essentially us removing our preconceptions and biases so that we can find new ways of being as effective as possible at achieving our mission of teaching classes and reaching students."
At 61 percent, lack of resources — money, staffing and technology — was the third most-referenced barrier to innovation.
While the report's authors acknowledged "there is no universal formula that will work across institutions when it comes to fostering innovation," there were a few lessons worth sharing:
First, innovation "starts at the top." For example, planning documents need to include prioritized innovative efforts and then provide "direction for funding."
Next, the big innovation goals for the institution need to be shared with the rest of the campus community through repeated, clear and consistent messaging to keep the goals top of mind.
Once faculty and staff understand the goals — and the resources available to help achieve them — the next step is providing a forum for collecting and addressing additional ideas, feedback and concerns.
When various constituencies — including students and faculty — have the opportunity to try out the innovation in their own ways, they're more likely to feel like they have a "voice" and "equal seat at the table."
Finally, allow for letdown. "Failures should be presented as opportunities to learn and adjust so that success can be achieved down the road," the report explained.
The complete report is openly available on the OLC website.
SOURCE: Campus Technology