New OLC Scorecard Measures Quality of Online Student Support
Campus Technology | September 25, 2018 - A new self-evaluation tool from the Online Learning Consortium (OLC) measures the services and supports in place for online students.
Developed out of a joint initiative with the State University System of Florida and the Florida College System, the OLC Quality Scorecard for Online Student Support is designed to help identify gaps in services in 11 key areas: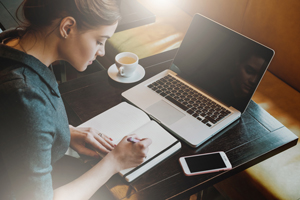 Admissions;
Financial aid;
Pre-enrollment advising;
Veterans services;
Career counseling;
Orientation;
Post-enrollment services;
Library;
Students with disabilities services;
Technology support; and
Graduate student services.
"The most difficult part of providing excellent online student support institution-wide is achieving cooperation from the diverse service areas across the institution," said Jennifer Mathes, chief strategy officer for OLC, in a statement. "Our new scorecard overcomes this challenge by acting as an internal conversation starter which helps an institution coalesce around a commitment to providing the same level of support to their online learner community as those who are on campus."
"Several big ideas drove the development process of the student support scorecard," commented Victoria Brown, assistant provost for e-learning at Florida Atlantic University. "Among these was the desire to provide a comprehensive review of the entire academic lifecycle of a student at the institution, starting from the first indication of interest in attending, all the way through graduation. Other considerations included expanding access to the services that on-campus students receive, providing an online academic experience, and increasing engagement between online students and the institution."
The scorecard is available for free download on the OLC site (registration required).
SOURCE: Campus Technology