Nobody's Watching: Proctoring in Online Learning
Campus Technology | July 26, 2017 - There is no single best way to handle proctoring for digital courses, as this community college system pilot discovered.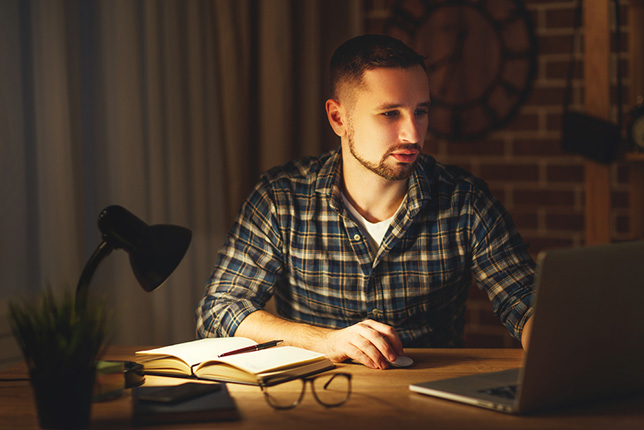 Using answers provided beforehand to pass online tests; checking a cell phone display to look up a formula in a closed-book exam; conferring with an unseen person in the room for the right responses. Cheating in an online course seems like it could be a simple matter for a motivated student.
That's why, as colleges and universities grow their online courses and programs, one aspect they need to nail down is how to ensure testing oversight traditionally handled by an impartial person sitting in the same room as the test-taker.
This is hardly a new challenge for schools. The Higher Education Opportunity Act of 2008 lays out the rule: An institution offering "distance education" needs to have processes in place for verifying student identity to ensure that the student who registers for a class is the "same student who participates in and completes the program and receives the academic credit."
Yet, short of requiring students to come on campus to take their tests or sending out human proctors to every nook and cranny in the region, how does a school balance a desire to expand access to online offerings while still ensuring academic integrity? That was the challenge for the California Community Colleges Online Education Initiative (CCC OEI).
Jory Hadsell, executive director of the CCC OEI, spoke at this year's OLC (Online Learning Consortium) Innovate conference and shared the solution: a combination of the use of an automated proctoring application and the creation of a network of colleges across the state that would provide no-cost proctoring on their campuses for students attending any of the member schools. Here's how CCC has succeeded.
The Background
The CCC has 113 independently accredited colleges, each with its own academic senate, curriculum and fiscal authority. There isn't necessarily course alignment among the schools, said Hadsell — and, by the way, the colleges "are set up to compete with one another for enrollments."
Twenty-four members of the CCC form the "pilot" colleges in the OEI, participating in a project to increase higher education degree attainment in the state while maximizing economies of scale by the sheer number of participants. As a body, they've adopted online course design standards, chosen Instructure Canvas as a common course management system and dipped into the use of open education resources. Those are fairly common practices among community colleges nowadays. But the "marquis" element of the OEI is an online course exchange.
Launched in 2016, the exchange provides the technical infrastructure to allow cross-enrollment among schools. "If a student needs a course that they can't get at their own college, there's an open seat at one of the other colleges," Hadsell explained. "In a really seamless way and with a couple of clicks they can enroll at that 'teaching college' and have all their units transfer back to their college." Getting that off the ground, he noted, "has been a heavy lift for us."
However, if students were going to able to obtain their credits online from any participating school, the one accepting those credits needed to know they were honestly earned. Likewise, the colleges were individually struggling to meet the regulatory requirements specifically related to student authentication.