About The Book
From Grassroots to the Highly-Orchestrated: Online Leaders Share Their Stories of the Evolving Online Organizational Landscape in Higher Ed aims to illuminate the organizational structures and leadership strategies of online education units at higher education institutions through Chief Online Officer's first-person stories, practices, lessons, and innovations.  Edited by Bettyjo Bouchey, Erin Gratz, and Shelley Kurland, this volume features a spectrum of voices from higher education leaders from the field.
Target Audience:

Scholarly/Professional: (academic leaders)

Subject/Genre:

Education; social sciences

Format:

 Paperback, ebook

List Price:

$30 
From the Editors
"I remember when we decided to get serious about the research that led to this book: it was at the 2019 Accelerate conference in Orlando.  It seemed that every conversation we had told a slightly different tale of how online organizations were structured, but the main theme was that we all face the same victories and challenges.  So CORAL, our research collaborative dedicated to online education, was born and the year-long study that led to us pitching this book to OLC…In thinking about Grassroots to the Highly-Orchestrated we wanted to engage more online leaders to tell their stories, the successes, the failures, the innovations, and where they are heading.  We knew that we would find ourselves in their stories and we would all be better for reading them and also in knowing that others are working through the same things–but now we might have a framework to leverage for faster success.  In the end, this book represents not only the 31 voices from our study, but another 18 that, taken together, represent the broad articulation of online organizations in institutions of higher education.  They are brave, authentic, and relatable stories that highlight the ingenuity of their leaders and how online leaders harness the coalition of the willing to benefit their students, faculty, and staff in an otherwise messy organizational structure.  These stories are those of the authors, but they are also all of our stories–we lead together into the future of online education" – Dr. Bettyjo Bouchey, Associate Professor and Dean of Online Education at National Louis University 
"These stories primarily reflect that of chief online officers, however the stories and lessons learned that are shared in this book are engaging and applicable to most who are invested and passionate about online education – regardless of the seat you hold in your institution.   This book grew out of our own leadership stories, struggles, and wins and the desire to hear how others were working through similar issues and initiatives.  In our conversations, we struggled to find the stories of online leaders and online organizational structures in a broad way – so we decided to give those stories a platform through this book" – Dr. Erin Gratz, Instruction and Outreach Librarian at Orange Coast College in Costa Mesa, California
"Our research, the inspiration for this book, came out of curiosity over the incredible range of the organizational structure of distance education units and their role within higher education institutions. As we interviewed chief online officers (COOs) across the U.S., we realized that each one had a story to tell and lessons to share — the idea for a book was sparked. The authors of Grassroots to the Highly-Orchestrated generously shared with us their challenges and triumphs. Moreover, they shared with us the journey and often highlighted the collaborative nature of their work all towards the same goal — designing a high quality and engaging experience for the students from onboarding to graduation, while supporting them in realizing their goals. I compiled a digital journal of all the nuggets of wisdom I took from every chapter and plan to use them as an integral part of my growth as a leader. I hope our readers find the stories and lessons as compelling as I did" – Dr. Shelley C. Kurland, Ph.D., Inaugural Dean, Virtual Campus, County College of Morris
Dr. Bettyjo Bouchey Reflecting on Online Leadership
For more editor interviews, click here.
Praise from the Field
"Bouchey, Gratz, and Kurland have done a masterful job curating this work, inclusive of recruiting many notable leaders in postsecondary education and Schroeder's foreword sets the stage for this practical and insightful book. This work makes an important contribution to the field of online learning leadership and will surely be valued for many years." – Julie Uranis, UPCEA 
"In their respective book chapters, these authors share both their love of and frustration with online learning, and thus demonstrate their passion for exploring questions that increase knowledge about an exciting yet often misunderstood field. Readers will find accurate depictions of all genres of institutions, which reminds us that when we look at the development of the online education field, it is far from a monolith. Readers will also find a call to action to meet the evolving needs of students in new and innovative ways that provide strategydriven sustainability." – Cristi Ford, D2L
"Affording precious academic continuity during the Covid-19 pandemic, online higher education is visible and expectant as never before. Gaining traction certainly over the past two decades, the modality has new relevance and confidence born in crisis. This collection of chapters, authored by online leaders from colleges and universities nationwide, illuminates lessons learned and visions of the future. […] For both hard-won operational insights and strategic anchors of leadership, From Grassroots to Highly Orchestrated is a valuable addition to the online higher education literature." – Richard Garrett, Encoura
"The topic and chapters are timely for online learning leaders with many years of experience or those emerging in the field. The editors, established online learning professionals in their own right, curated a set of relevant topics from varied contexts, organizational cultures, and representing new voices to some topics. I am most impressed by the inclusion of student onboarding and support services – areas often overlooked in publications for online learning leaders. There are demographic shifts in the new majority of online learners and still all online learners require a set of wrap-around services that inculcate the knowledge and skills each needs for being a successful learner in the virtual environment. As leaders, we must be attentive to changing needs of online learners to best help each achieve their learning goals and earn a credential." – Luke Dowden, Alamo Colleges District 
Meet The Editors
Dr Bettyjo Bouchey

Dr. Bettyjo Bouchey is Associate Professor and Dean of Online Education at National Louis University where she is responsible for standards of quality and service for online programming across the institution.  Dr. Bouchey has had the opportunity to lead all aspects of an online campus and programming in her career and spends time each week in deep dialog with an engaged personal learning network discussing the evolving nature of online education.  
Dr. Bouchey holds a B.A. in Psychology from the University at Albany, an M.B.A. in Entrepreneurship from Rensselaer Polytechnic Institute, and a Doctorate in Education from Northeastern University.  She is a co-founder of the CORAL Research collaborative focused on online leadership and scholarship; her personal research interests include the nature and future of organizational structures of online units in institutions of higher education, as well as inventive and high-impact pedagogical practice in online teaching.  Dr. Bouchey writes and is widely quoted in the academic and popular press; her articles and curriculum vitae can be accessed here: www.drbouchey.com .
Dr. Erin Gratz
Dr. Erin Gratz is the instruction and outreach librarian at Orange Coast College in Costa Mesa, California. She has been an academic librarian for more than 20 years. During that time, she has focused on information literacy, user experience, and collections, primarily in the areas of sociology and music. Additionally, she has taught online courses for over 10 years, and led the online programs at a mid-sized private university for two years. 
Dr. Gratz holds a B.A. in sociology from Manchester College, a masters of social science from the University of Amsterdam, an masters in library and information science from the University of Illinois at Urbana-Champaign, and a Doctor of Education in organizational leadership from the University of La Verne. Her research interests are in faculty trust, shared governance, and online teaching and organizational structure in higher education.
Dr. Shelley Kurland
Dr. Shelley Kurland is the inaugural Dean of Virtual Campus at the County College of Morris in Randolph, New Jersey. Dr. Kurland has had the opportunity to lead in faculty development and online learning for about 20 years. She is actively engaged in several regional and national organizations and regularly contributes through committee work, writing, and professional presentations. She uses the question, "Is this the best for the student?" as the compass for her professional work.
Dr. Kurland holds a B.S. in Exercise Science and Sports Studies from Rutgers University, a Master of Arts in Teaching with a concentration in Teacher of the Handicapped and a Doctorate in Philosophy in Teacher Education/Teacher Development, both from Montclair State University. Her research interests are in leadership, distance education, active learning, faculty learning, and the use of technology with pedagogical considerations.
Meet The Authors
Ray Schroeder
Chapter: Forward
Ray Schroeder is Sr Fellow of UPCEA and Prof Emeritus, Sr Fellow at the University of Illinois Springfield (UIS). Ray has 50 years in Illinois higher education leadership. He launched the UIS online learning program in 1997. He received the OLC Fellow Award, Frank Mayadas Leadership Award, University of Illinois Distinguished Service Award, USDLA Hall of Fame Award, and Mildred B. and Charles A. Wedemeyer Award from the American Journal of Distance Education and University of Wisconsin. He is co-author / chapter author for: Guide to Administering Distance Learning, Leading the eLearning Transformation of Higher Education editions 1 & 2, and Handbook of Distance Education, 4th Edition.
SECTION I. Leadership

Thomas Cavanagh
Chapter: Leadership Lessons From the Pandemic
Thomas Cavanagh, Ph.D. is Vice Provost for Digital Learning and Continuing Education at the University of Central Florida. In this role, he oversees the distance learning strategy, policies, and practices of one of the nation's largest universities. A national leader in digital education and academic innovation, he has been recognized with numerous awards from organizations such as the Online Learning Consortium, the United States Distance Learning Association, the IMS Global Learning Consortium, and the WICHE Cooperative for Educational Technology. He is active in the higher education community and serves on several national boards. He is also an award-winning author of several mystery novels.

Conna Bral
Chapter: Leading in an Online Environment through the Lens of Servant Leadership
Dr. Conna Bral currently serves as the Vice Provost for Trident University. She has over 25 years of experience teaching and leading in an online environment. She has expertise in assessment, accreditation, and program development. She has been an online faculty member for a variety of institutions since 1994. Previous to her current role, Dr. Bral served most recently as Assistant Provost at American College of Education and was previously employed as an assessment and accreditation manager at Midwestern State University and as a program dean for the University of Phoenix. Her research interests are in the areas of online learning, teacher leadership, assessment, and higher education.

Stephanie Hinshaw
Chapter: Leading in an Online Environment through the Lens of Servant Leadership
Stephanie Hinshaw is the Executive Director of the Butler Beyond Transformation. Prior to joining Butler University, Stephanie served as the Provost at American College of Education for seven years and spent 13 years in multiple roles at other higher education institutions. Dr. Hinshaw was recognized for her leadership skills, earning the United States Distance Learning Association's 2020 Outstanding Leader Award. Stephanie holds a Bachelor's degree in Journalism from Indiana University, a Masters in Business Administration from Butler University, and Doctor of Education in Interdisciplinary Leadership from Creighton University. Her research centers around how leaders influence their teams, especially toxic leaders.
Melissa Vito
Chapter: Promoting Innovation through Collaborative Leadership: Points of Distinction in the Move to Remote and Online Learning during the Pandemic
Melissa Vito is a recognized higher education leader with over 35 years of experience in public higher education. She served as both Senior Vice President for Enrollment and Student Affairs and Senior Vice Provost for Academic Initiatives and Student Success at the University of Arizona, retiring in July of 2018. In August 2018 she began consulting full time, working with several large public institutions in assessing opportunities for fully online programs and with selected ed tech companies providing thought leadership. Currently, she is serving as the Vice Provost for Academic Innovation at the University of Texas at San Antonio. A transformational leader, she has earned a reputation as forward-thinking and team focused. Under her leadership, she initiated and developed University of Arizona's online programs which launched in Spring of 2015 and which was recognized by UPCEA in Spring of 2019 for the Innovation in Transformation Award. While at University of Arizona, she also co-founded the Gender Based Violence Center; co-coordinated efforts resulting in University of Arizona's designation as a Hispanic Serving Institution; envisioned and developed the Think Tank learning center, Arizona's first comprehensive academic support area for students; and reimagined Career Services, linking a commitment of student engagement for all undergraduates and student leadership into a comprehensive four-year experience for students; and oversaw the development of the University's first Veterans Center. In her role at UTSA, she is leading the newly established area of Academic Innovation, building the division along with growing an infrastructure for fully online programs. This work helped made UTSA's move during the pandemic to remote and online learning relatively seamless. Several of the programs established by Academic Innovation during the pandemic have received national recognition including the Defining Moments interdisciplinary project and the initiation of Faculty Champions and Points of Contact. She speaks and writes frequently, including contributing a chapter to NASPA's newly released book Online & Engaged (March 2020). Her areas of expertise include leadership, career development, digital literacy, online education, and campus emergency response, among other areas. Recognized nationally by NASPA as a Pillar of the Profession, she has also received the ACPA national award for Excellence in Practice, the Tucson's 40 under 40 Mentor of the Year Award, the National Association of Fraternity and Sorority Advisors Kent Gardner Award for Excellence, the Salpointe High School Hall of Fame and has recently joining the Online Learning Consortium Board of Directors. She earned a Bachelor's in Journalism and English and a Master's in Higher Education and Counseling, both from University of Arizona; and a Doctorate in Educational Leadership from Northern Arizona University.

Marcela Ramirez
Chapter: Promoting Innovation through Collaborative Leadership: Points of Distinction in the Move to Remote and Online Learning During the Pandemic
Marcela Ramirez serves as the Associate Vice Provost for Teaching, Learning & Digital Transformation within Academic Innovation at The University of Texas at San Antonio (UTSA). She leads a recent reorganization bringing together Teaching and Learning and Digital Learning into one unit that focuses on extraordinary support for faculty teaching in all modalities, resulting in transformative and distinctive learning experiences for UTSA students. She is also responsible for online course development for online programs and institutional initiatives. Marcela also manages the multifaceted stages of planning, development, delivery, implementation, and evaluation of digital learning integrations and solutions for e-learning. She has fifteen years of experience in online learning and digital transformation. Marcela holds a BBA degree in Computer Information Systems and Human Resources and an MBA in Management from The University of Texas at El Paso (UTEP).

Claudia Arcolin
Chapter: Promoting Innovation through Collaborative Leadership: Points of Distinction in the Move to Remote and Online Learning during the Pandemic
Claudia Arcolin is the Interim Executive Director for Teaching and Learning Experiences within the division of Academic Innovation at The University of Texas at San Antonio. Arcolin has been working in the field of education since 2003, gaining experience both in corporate and higher education settings in the US and abroad. Her areas of interest include student-generated content, gamification, communities of learning, and informal learning environments. She is an enthusiast designer and learning architect. For the University of Texas at San Antonio she led the design of the core curriculum courses for the first online bachelor degree in Cyber Security, the first MOOC in Understanding Alzheimer: A Molecular and Genetic Approach, and the Interdisciplinary Project Defining Moments.
Arcolin holds a doctorate in Cognition and Education Sciences and is a fellow of the Association of College and University Educators.
SECTION II. Administrative Functions

Anissa Lokey-Vega
Chapter: Pivot, Pivot! Kennesaw State's Online Learning Journey
Anissa Lokey-Vega is a professor of Instructional Technology in the School of Instructional Technology and Innovation at Kennesaw State University. Dr. Vega currently serves KSU as the Assistant Vice President for Curriculum and Academic Innovation providing oversight of the Curriculum, Instruction, and Assessment office. In this role she leads and supports the institutional curriculum review process, digital and online learning, and assessment of learning. Under the umbrella of academic innovation, she supports several cross-campus initiatives including Double Owl Pathways, micro-credentialing, and learning analytics. Dr. Vega was raised in Knoxville and completed her bachelor's in mathematics education at the University of Tennessee followed by a master's in education from the same institution. While teaching in Atlanta's K-12 private schools, she pursued her Ph.D. in Instructional Design and Technology at Georgia State University. Dr. Vega's research and presentations have focused on curriculum alignment, online teaching and learning, and new learning models.

Julie Moore
Chapter: Pivot, Pivot! Kennesaw's State's Online Learning Journey
Julie A. Moore is an associate professor at Kennesaw State University in the School of Instructional Technology and Innovation. She teaches in the masters, specialist, and doctoral programs and is Program Coordinator for the department's Ed.D. program. She has served for over 10 years as the Bagwell College of Education's Distance Learning Coordinator. In this role, she supports faculty development of online courses, helps develop policy for the college, and coaches faculty on facilitating online courses. Her research interests focus on the design and implementation of virtual learning communities for teachers, supporting teacher technology integration through virtual coaching, and the use of social media for teacher professional learning. She has served as the Teacher Education Division President for the Association for Educational Communications and Technology (AECT) and as track co-chair for the Online Learning Consortium's (OLC) Accelerate conference.

Justin D. Cochran
Chapter: Pivot, Pivot! Kennesaw State's Online Learning Journey
Justin D. Cochran is an Associate Professor of Information Systems and Online BBA Director in the Coles College of Business at Kennesaw State University. He earned his PhD from the University of Georgia and has a M.S. and B.S. in Mechanical Engineering from Auburn University. He has research publications in MISQ Executive, Communications of AIS, Research in Higher Education, and Computers in Human Behavior, among others. His research interests include information systems agility, distance learning, and social media.
Carlos Morales
Chapter: A Centralized Online Campus Access Increases Student Success: The Case of the TCC Connect Campus
Carlos Morales, Ph.D. is President of TCC Connect Campus, the online campus of Tarrant County College. It is the largest and fastest growing of the six campuses, serving more than 20,000 students. Dr. Morales is an instructional technology scholar, and a visionary leader with experience at undergraduate, graduate, public, and private higher education institutions. Carlos is the author of internationally peer-reviewed academic articles, book chapters and has conducted over 100 invited and refereed conference presentations. Dr. Morales is an active peer reviewer on editorial boards for scholarly journals in the United States, Puerto Rico, Latin America, and the European Union. He is a 2009 Frye Leadership Institute Fellow and a 2012 Millennium Leadership Fellow with the American Association of State Colleges and Universities. Carlos graduated from the Inter American University of Puerto Rico with bachelor's and master's degrees in Biology and Science Education, and a doctorate from Capella University in Instructional Design for Online Learning.

Melissa Allen
Chapter: From Survival to Success: University of Florida Online's Birth Story and Rise to Preeminence
Melissa Allen serves as the Director of UF Online Enrollment Services in the Division of Enrollment Management at the University of Florida. She launched and now oversees the UF Online Recruitment and Outreach Center and the UF Online OneStop Student Services Center. Mrs. Allen coordinates strategy and tactical planning with marketing, academic advising, student affairs, and college administrators to ensure UF Online students receive high quality services throughout the entire enrollment cycle. Prior to coming to the University of Florida in 2014, Mrs. Allen worked at an online program management organization and taught in the state university system. Mrs. Allen holds a master's degree in communication and is currently enrolled in a higher education administration doctoral program at the University of Florida. In 2021, she received the UPCEA South Region Outstanding Service to Professional, Continuing, and Online Education Award for her long-term service and contributions to online education.
Kimberly Boulden
Chapter: Transitioning from an OPM: The Journey of Insourcing an Online Educational Unit After the Partnership Sunsets
Kimberly Boulden is the Senior Director of SAFE Campuses with SAFE Project (Stop the Addiction Fatality Epidemic). She joined SAFE Project in October 2021, bringing over 10 years of experience working in higher education and community-serving non-profit organizations. SAFE Campuses has helped universities and students nationwide to address the impacts of addiction on their campuses and increase campus support for student mental health and wellness. Kimberly holds a doctorate in Higher Education Administration and has years of experience helping students and families navigate admissions processes, academic programming, and institutional policies. She has also worked in online programming, marketing and outreach, curricular assessment, and teaching innovation. In addition to her advocacy work in the addiction recovery space, she has worked on publications regarding diversity in university marketing materials and grant-funded initiatives to decolonize Computer Science and Engineering Education. Outside of academia, she plays bass in a local punk band.

Jeremiah Grabowski
Chapter: Transitioning from an OPM: The Journey of Insourcing an Online Educational Unit After the Partnership Sunsets
Jeremiah currently serves as inaugural Dean of Online Learning at D'Youville University. At D'Youville his primary responsibility is to expand the University's academic mission through high-quality online learning. During his tenure, D'Youville has seen a rise in the number and quality of online programs. D'Youville has launched 16 new online programs, while annually improving the University's score on the Online Learning Consortium Scorecard. Prior to D'Youville, he held related positions at the University at Buffalo and Trocaire College. His background is in instructional design, online education, gamification, educational technology, and faculty development. In addition to his duties at D'Youville, he has held adjunct faculty roles at several institutions teaching courses in online pedagogy and instructional design. Jeremiah holds a PhD in Curriculum, Instruction, and the Science of Learning from the University at Buffalo. His research interests include examining how faculty can integrate gamification into the design of online courses.

Humberto Hernandez Ariza
Chapter: Transitioning from an OPM: The Journey of Insourcing an Online Educational Unit After the Partnership Sunsets
Humberto Hernandez is a decade-long online education advocate and instructor who has taught for organizations in the private and public sector. Humberto is a certified online developer, a future Doctor in Educational Leadership, and a Universal Design adopter. Humberto has dedicated a significant part of his professional life analyzing, designing, developing, implementing, delivering and evaluating online courses and digital authoring tools.


Jamie Tabone
Chapter: Transitioning from an OPM: The Journey of Insourcing an Online Educational Unit After the Partnership Sunsets

Jamie has degrees in Bachelor of Fine Arts from the School of the Art Institute of Chicago, Post-Baccalaureate Certificate in Art Education from Buffalo State College, and Masters of Science in Education – Instructional Technology from Buffalo State College. Jamie co-authored a paper with Dr. Phyllis Thompson Inservice Art Teacher Technology Instruction: The Impact on Professional Growth and delivered a presentation at Society for Information Technology & Teacher Education International Conference (SITE) conference in 2007. The paper examines the overall impact of the training on the K-12 art teachers professional lives in their school setting and their ability to effectively integrate computer-facilitated technologies into instructional materials. In 2007, Jamie joined the Art and Design Department at Buffalo State College as an adjunct lecturer and teaches courses for pre-service Art Educators. Jamie is an Instructional Designer at D'Youville University and SUNY Buffalo State College.
SECTION III. Academic Functions

Shubha G. Kashyap, PhD
Chapter: Forces for Change: Forming a New Online Education Unit
Dr. Shubha Kashyap serves as the Director of Student Affairs and Faculty Relations at Nexus for the College of Engineering at University of Michigan, Ann Arbor. In this role, she leads efforts to develop student success strategies for online students, supports new online degree programs as they move from ideation to launch, and manages market analysis and business intelligence activity for new credit-bearing programs. Shubha previously served as Nexus' first Director of Program Development and Design (2019-2022). Prior to joining Nexus in May 2019, she was at Penn State University for 14+ years, most recently as Director of Academic Affairs for Graduate Business and Education programs at Penn State University – World Campus. Dr. Kashyap's focus on increasing access to education is evident throughout her career. She specializes in academic affairs, student and faculty development, and navigating higher education systems. She has successfully launched several online programs, managed strategic education initiatives, taught courses, and advocates for first-generation college students and inclusive education practices. She also has extensive experience in change management, business coaching, strategic planning, appreciative inquiry, and process consultation. Dr. Kashyap earned her Ph.D. in Workforce Education and Development from Penn State University, an M.A. in Student Affairs Administration, and a B.S. in Psychology from Michigan State University.

Gina Lipor
Chapter: Forces for Change: Forming a New Online Education Unit
Gina Lipor is a program development specialist at Nexus in the University of Michigan College of Engineering. She has over ten years of experience working in higher and adult engineering education in various roles including marketing, project management, and program development. Gina earned a Master's in Higher, Adult, and Lifelong Learning from Michigan State University and a B.S. in Marketing from Marquette University.

Diane Landsiedel
Chaper: Forces for Change: Forming a New Online Education Unit
Diane Landsiedel is the inaugural Executive Director of Nexus at the University of Michigan's College of Engineering in Ann Arbor. She was responsible for developing and leading the team that has successfully established this new centralized unit for online and professional education in the College. Before assuming the Nexus Executive Director role, Diane was the Director of Academic Programs overseeing the online engineering master's and professional education portfolio from the College's Integrative Systems and Design division. She currently serves as the Executive Director for Digital Engineering Education reporting to the Associate Dean of Graduate & Professional Education and focusing on the advancement of online engineering education in the College. Prior to joining in the University of Michigan in 2012, Diane spent 23 years in various leadership roles at General Motors, including 15 years leading the GM Technical Education Program (GM TEP) where she forged partnerships with global universities and guided the growth and expansion of job-related online engineering degrees and professional education programs for GM engineers around the world.

Valerie Kelly
Chapter: Innovation Underway
Associate Vice President, Office of Continuing and Distance Education, Kent State Online, Kent State University. Valerie Kelly is Associate Vice President of the Office of Continuing & Distance Education. She is responsible for the oversight, strategic innovation, and faculty/student support for Kent State Online and Continuing Education credit and non-credit workshops/certificates and conferences. She has worked as an adjunct instructor in the User Experience Design degree program at Kent State University. She holds a Master of Science in Information Architecture and Knowledge Management and a Master of Arts in Journalism and Mass Communication. For nearly 20 years of working in higher education, she has been dedicated to increasing access to education by improving the online teaching and learning environment. She has experience in instructional design, multimedia development, and online program administration. Prior to that, she worked in industry as a software help system designer, technical writer, and web developer.


Melony Shemberger, Ed.D.
Chapter: Shared governance and online education: How should they work together for a shared vision?
Dr. Melony Shemberger is an associate professor of mass communication at Murray State University. Shemberger is a Quality Matters Master Reviewer. Her graduate course, JMC 620 Strategic Communication, is the first at Murray State to earn Quality Matters Certification. In 2020, Shemberger graduated from the Institute for Emerging Leadership in Online Learning (IELOL). In 2017, she was a Scripps Howard Academic Leadership Academy Fellow. In 2014, she was a Business Journalism Professors Seminar Fellow. At Murray State, she was a Provost Faculty Teaching Fellow, focusing on course redesign. Shemberger has a bachelor's degree from Western Kentucky University, with a double major in mass communication, and history and government; a master's in mass communication from Murray State; a master's in management from Austin Peay State University; a doctorate in administration and supervision, with a concentration in higher education, from Tennessee State University; and most recently, a master's in instructional systems design from the University of Kentucky.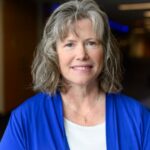 Kalea Benner
Chapter: Designed, Aligned, and Ready to Shine: Lessons Learned Developing and Delivering Online Programs
Dr. Benner is the Associate Dean for Academic Affairs and Associate Professor for the College of Social Work at the University of Kentucky. Dr. Benner brings extensive experience to the academic role as a Licensed Clinical Social Worker (LCSW) with over a decade of experience in clinical social work practice before entering social work education and attaining her PhD. As a tenured professor, Dr. Benner's research interests are grounded in efficacious education and training to prepare students to become social work practitioners. Dr. Benner's interdisciplinary work includes partnering with the Colleges of Medicine, Nursing, and Education in preparing an informed, collaborative workforce. Dr. Benner's passion is fueled by the countless individuals and their families who seek to improve their wellbeing. She is committed to ensuring that social work students become good practitioners, well-grounded in assessment and evidence informed interventions.

Jason Johnston, PhD
Chapter: Designed, Aligned, and Ready to Shine: Lessons Learned Developing and Delivering Online Programs
Jason joined the University of Tennessee as the Director of Online Learning & Course Production in the summer of 2022, where he leads the development and teaching of online programs and courses across the university. Previously, he was the Director of Teaching & Learning in the College of Social Work at the University of Kentucky where he oversaw the launching of three online degree programs in three years. Jason's research, writing, and presentations aim to encourage humanity and equity as part of successful online program leadership. Jason earned a Master of Divinity, a Master of Education in Educational Technology, and a PhD in Education (Educational Leadership) with a focus on online program leadership. Outside of his professional work, Jason loves listening to and playing music, traveling to national parks with his family, and nerding out with Star Wars.
SECTION IV: Student Onboarding & Support Services
Chapter: Considerations for Scaling Online Graduate Programs
Dr. Ammar Dalal is an accomplished higher education leader with over 15 years of enrollment management expertise. He has led graduate admission operations at the Savannah College of Art and Design, Santa Clara University, and Loyola Marymount University (LMU) in Los Angeles. As Assistant Vice Provost of Graduate Enrollment at LMU, Ammar oversees graduate admission, marketing, and recruitment operations for over 50 graduate programs. Ammar earned his Bachelor's degree in economics and MBA in Finance at the University of Indianapolis, and his Doctor of Education in Organizational Change and Leadership at the University of Southern California. His research interests focus on how institutions manage their online programs.

Chelsea McNeely
Chapter: Wait, Now They're 18?: Demographic Shifts and Directional Pivots in Online Education
Chelsea McNeely specializes in providing access to higher education through flexible delivery. In her current role as Director of Southeast Online and Early College Programs at Southeast Missouri State University, she supervises areas including online student services, online recruitment, online instruction, prior learning assessment, distance education compliance, dual credit, and early college programming. She co-developed the Flipped Student Services that won an Online Learning Consortium Effective Practice Award in 2018. Chelsea gained valuable knowledge and friends in the 2017 Institute for Emerging Leadership in Online Learning (IELOL) at Penn State University. She currently serves as a Vice Chair in UPCEA'S Marketing, Enrollment Management, and Student Success Network. She is co-owner of Better Campus Consulting, a firm established to assist institutions with grassroots flexible learning initiatives. In June 2022, she will complete an Ed.D. in Education Leadership from Maryville University.

Holly Sumner
Chapter: Wait, Now They're 18?: Demographic Shifts and Directional Pivots in Online Education
Holly Sumner began her career in Nicaragua, where she studied international development, led education programs for adolescents, and discovered profound love for fried cheese. After returning to the United States, she earned graduate degrees in international education policy and sociocultural anthropology. Holly lives in Cape Girardeau, Missouri, just two hours south of her childhood home in St. Louis. In her role as Online Instructional Coordinator at Southeast Missouri State University, she collaborates with faculty and staff to promote high-quality flexible learning experiences. Her current focus is on building processes that support data-informed decision-making on content delivery, assessment, and technology adoption. In her free time, she enjoys running, engaging in human rights advocacy, and striking up good conversations.
The Unintentional Student: Creating Support Networks Through Academic Coaching
Anne Nicole Scott has spent her career working to support nontraditional students to enroll and succeed in higher education, specifically within the online modality. She has taught extensively online and held leadership roles in the areas of enrollment management and student success. She became fascinated with the concept of the unintentional student when she began working in the area of Student Success and found that many online learners never intended to pursue a degree. She holds a Doctor of Education in Higher Education Organizational Change from Benedictine University and a Master of Public Management in Public Policy and Administration from Indiana University- Purdue University Fort Wayne. She currently works in Enrollment Operations for Campus, an ed tech start-up whose mission is to maximize access to a world class education.
Behavioral Health in an Online Learning Environment
Carissa Fralin works as a Program Manager for the Colorado Department of Health Care Policy and Financing. Fralin has a bachelor's degree in Peace Studies and Psychology from Manchester University and a Master of Social Work from University of Denver; she is also a Licensed Clinical Social Worker in the state of Colorado.
SECTION V. Innovation

Ron Kishen
Chapter:Leveraging Data in Higher Education: Lessons for Leaders
Ron Kishen has over twelve years of executive level experience in online and campus higher education as the VP of USciences Online, SVP of Operations with University of Phoenix, and SVP for Kaplan University where he oversaw all aspects of their fifteen campuses and online operations associated with them. Prior to these roles, Ron held executive positions in the Financial Services sector with Capital One and FIS, and in the Manufacturing and Consumer Goods sector with Beiersdorf AG and Avery Dennison that included international responsibilities in Europe, Asia, and throughout North America. Having grown up in Southern California, Ron obtained a BS degree in Business Management from California Polytechnic University, Pomona, CA and an MS degree in MIS from Claremont Graduate University, Claremont, CA.

Marlaina Kloepfer
Chapter: Leveraging Data in Higher Education: Lessons for Leaders
Marlaina Kloepfer, Ed.D., is a graduate education professional who has served the Philadelphia Region through positions in Enrollment Management, teaching, and advising for over ten years. Marlaina completed her doctoral degree in Higher Education Leadership at Widener University where her research focused on the graduate student experience. In her current role, she advises graduate students in online health sciences programs. She teaches Governance and Law, as well as, Adult Learning Theory courses in a doctoral program. She has presented her research at the American Research Association (AERA) and the Association for Graduate Enrollment Management (NAGAP) national conferences.

Aaron Brower
Chapter: Interinstitutional Leadership for Collaborative Innovation: Competency-Based Education in the University of Wisconsin System
Dr. Aaron Brower is University of Wisconsin System Senior Associate Vice President of Academic Affairs and Executive Director for UW Extended Campus. UWEX has built a national reputation for award-winning innovative online programs for adults and professionals. Among UWEX's innovations is the UW Flexible Option, the first-in-the-country (and still only) competency-based educational program run throughout an entire statewide system. From 2012-2018, Dr. Brower served as Provost of UW-Extension (and Interim Chancellor of UW Colleges and UW-Extension in 2014). From 2007-2021, he was UW-Madison's Vice Provost for Teaching & Learning. Dr. Brower remains a tenured professor at UW-Madison's School of Social Work. Dr. Brower has written 5 books, more than 50 peer-reviewed articles and book chapters, and received over $18M in grants to support his work. His scholarship demonstrates the academic and social outcomes produced when colleges blend in- and out-of-class learning – engaging the whole university to support the entire student.

Laura Kite
Chapter: Interinstitutional Leadership for Collaborative Innovation: Competency-Based Education in the University of Wisconsin System
Laura serves as Chief Student Services Office for UW Extended Campus. Laura plays a leadership role in providing superior student support and services to meet the educational needs of both traditional and nontraditional students. Prior to her role as chief student services officer, Laura was project director for the UW Flexible Option with her primary focus on the coordination and integration of all aspects of the development and launch of the Flexible Option program in 2013. Laura has worked with UW Extended Campus for over twenty years in a number of capacities, serving as an advisor, student services coordinator, student services program manager and as the director of information technology. Laura holds a B.A. in Psychology and an M.S. in Educational Administration, both from the University of Wisconsin-Madison.

Kim Kostka
Chapter: Interinstitutional Leadership for Collaborative Innovation: Competency-Based Education in the University of Wisconsin System
Kim Kostka is the academic director for the UW Flexible Option program at UW Extended Campus for the University of Wisconsin System. The Flexible Option program is a collection of twelve non-term competency-based education online programs offered by UW-Milwaukee, UW-Parkside, and UW-Madison. She coordinated efforts to develop, launch, and deliver the competency-based Associate of Arts and Sciences offered by UW-Milwaukee's College of General Studies. She is a professor of chemistry at the University of Wisconsin-Whitewater at the Rock County campus. Professor Kostka is a former department chair and dean for the University of Wisconsin Colleges.

Ryan Specht-Boardman
Chapter: Interinstitutional Leadership for Collaborative Innovation: Competency-Based Education in the University of Wisconsin System
Ryan J. Specht-Boardman works for the University of Wisconsin Extended Campus and is responsible for leading the UW Flexible Option, the UW System's portfolio of competency-based degrees and certificates. He also has experience standing up and managing the UW Boot Camps, a collaboration between the UW System and 2U, Inc. Ryan's career began in student services and has since grown into academic program management and leadership. His core mission is to build and sustain non-traditional and innovative programs for adult learners, believing that task to be an essential part of improving equity and economic conditions in his community. He holds degrees from University of Wisconsin-Stevens Point and the University of Iowa.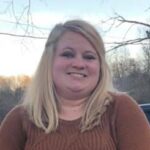 Nicole Simonson
Chapter: Interinstitutional Leadership for Collaborative Innovation: Competency-Based Education in the University of Wisconsin System
Nicole Simonson DNP, RN is the Director of RN-to-BSN Completion Programs and Clinical Assistant Professor at the University of Wisconsin-Milwaukee College of Nursing. She received her Baccalaureate in Science of Nursing degree from Columbia College of Nursing, Master's in Science of Nursing with an emphasis in Nurse Education at Kaplan University, and Doctoral in Nursing Practice – Nurse Executive Track at University of Wisconsin Milwaukee. Dr. Simonson's special interests include leadership, interprofessional collaboration, and education. Most recently, Dr. Simonson has been working on OER for RN to BSN transition to practice.  She has taught within the undergraduate, direct entry MN, and RN-to-BSN completion programs. Dr. Simonson's clinical experience includes acute care in cardiac stepdown, intensive care unit, cardiac cath lab, and administrative nursing supervision.
Suresh Chalasani
Chapter: Interinstitutional Leadership for Collaborative Innovation: Competency-Based Education in the University of Wisconsin System
Suresh Chalasani is a professor at the University of Wisconsin-Parkside. He served as the academic director for both the UW Flexible Option Bachelor of Science in Business Administration (Flex BSBA) and Project Management Certificate offered in the CBE format, as well as the MS programs in IT Management and Cybersecurity. He also served as the Associate Dean for Nontraditional Programs in the College of Business at UW-Parkside and led the effort for Flex BSBA to be accredited by the prestigious AACSB International. Flex BSBA is the first competency-based business degree to be accredited by AACSB. He received a Ph.D. in Computer Engineering from the University of Southern California. Suresh received a number of research and teaching awards including the UW MBA Consortium's Outstanding Faculty Award and UW-P's Stella Gray Award for Teaching Excellence. Suresh also received numerous teaching and research grants from the UW System and the National Science Foundation.
Laura Pedrick
Chapter: Interinstitutional Leadership for Collaborative Innovation: Competency-Based Education in the University of Wisconsin System

Laura Pedrick, Executive Director of UWM Online, oversees UWM's online and blended programs. Laura is the campus lead for UWM's participation in the UW Flexible Option, with seven online competency-based programs. Current projects also include microcredential development and the incorporation of credit for prior learning into the curriculum. She has a master's in Journalism from the University of Minnesota.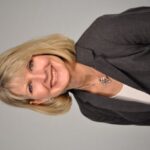 Andrea Deau
Chapter: Embracing the Digital: Defining a New Strategic Approach to Learning
Andrea Deau is senior director for higher education programs at IMS Global Learning Consortium where she works with higher education members to meet the challenges they face in the rapidly growing and evolving digital teaching and learning landscape. She has a robust professional history serving as an academic innovation leader focused on learner-centered education and experiences. Andrea began her career as an educator and recently served as assistant vice provost for online lifelong-learning at the University of Wisconsin-Madison, leading the launch of the first online undergraduate degrees. She led teams building the technical ecosystem for supporting adult learners with competency based and online education programs, also facilitating a comprehensive learner record centered around digital credentialing, standards, achievements and competencies. She has led higher education enterprise academic technology teams, and drove member activities for Wisconsin's Research & Education Network cooperative. Andrea holds an MS in Educational Leadership and a BA in Education.

Chris Foley
Chapter: Embracing the Digital: Defining a New Strategic Approach to Learning
Chris J. Foley is the Associate Vice President for Online Education at Indiana University, where he leads the university's IU Online initiative. He teaches leadership, organizational change and ethics in the master's program in Organizational Leadership at IUPUI, IU's Indianapolis campus. Prior to his current position, Foley held the positions of Director of Admissions at IUPUI and the Director of International Admissions and Chief of Operations for Undergraduate Admissions IU's Bloomington campus. He also serves as the vice-chair for MHEC's M-SARA Regional Steering Committee for NC-SARA. He has published and presented nationally and internationally on issues relating to online education, enrollment management, international education, and organizational leadership. Foley graduated with a bachelor's degree in History and Russian Studies from the University of Arkansas, where he was a Sturgis Fellow, and completed master's degrees in English and Creative Writing before earning his doctorate in Higher Education from Indiana University.

Reba-Anna Lee
Chapter: Embracing the Digital: Defining a New Strategic Approach to Learning
Dr. Reba-Anna Lee received her doctorate in Educational Technology from Alliant International University. She completed her Masters and Bachelors at the University of California, Santa Barbara. Her background includes over 10 years of K-12 experience, as well as over 12+ years of higher education administration. She is currently an adjunct in the Information Design & Strategy Masters Program at Northwestern's School of Professional Studies.

Robert Rubinyi
Chapter: Embracing the Digital: Defining a New Strategic Approach to Learning
Bob Rubinyi serves as the Senior Analyst for Online Learning in the Center for Educational Innovation (CEI) at the University of Minnesota – Twin Cities. In this capacity, he provides planning, analysis, and strategy for fully and primarily online curricular initiatives. Bob currently chairs the University of Minnesota Online Steering Committee, oversees the University's Coursera MOOC partnership, chairs the Minnesota Learning Commons (a P-20 digital public education collaboration), and represents the University on state and national inter-institutional online learning partnerships. Before his work with the CEI, Bob served as Extension Professor and Assistant IT Director with the University of Minnesota Extension. Bob received his BA in Communications from the University of California, San Diego and MA and PhD in Communications (minor in educational technology) from the University of Wisconsin-Madison.

Mary E. Warneka
Chapter: Embracing the Digital: Defining a New Strategic Approach to Learning
Mary E. Warneka has over 24 years of instructional design and faculty coaching experience from various contexts including higher education, public schools, as well as non-profit and federal agencies. Her design philosophy centers on a constructivist, learner-centered approach, leveraging technology when appropriate, while maintaining focus on diversity, equity, and inclusion in course design and delivery. With a masters degree in conflict resolution education from American University, and a doctorate of instructional technology in progress from Towson University, Mary currently leads the Teaching and Learning Transformation Center's instructional design and instructor support services at the University of Maryland, College Park.
Dr. Shelley C. Kurland on working with the authors
Dr. Shelley C. Kurland on the scope of topics covered in the book
Dr. Shelley C. Kurland on the role of data in online leadership
Dr. Shelley C. Kurland on student support and fostering student success
Dr. Shelley C. Kurland on rethinking student support services
Dr. Bettyjo Bouchey reflecting on the book as a whole
Dr. Bettyjo Bouchey on working with the authors