2018 Digital Learning Innovation Award - Information Session
June 28, 2018 | 3:00pm ET
Learn about OLC's 2018 Digital Learning Innovation Award, an award for excellence in digital courseware initiatives that drive meaningful change in closing the degree completion gap for underrepresented college students. To accelerate the adoption of digital courseware for foundation or gateway courses, OLC is awarding scalable initiatives evidencing undergraduate student success.
Awards levels:
Institutional Award – $100,000 (up to three awarded)
Faculty-led Team Award – $10,000 (up to 10 awarded)
This informational webinar will detail:
Award Overview

Submission Criteria

Scoring Rubric

Awardee Responsibilities

Key Dates
This webinar is essential for any institution or courseware provider with digital courseware initiatives that evidence undergraduate student success.
Speaker Bio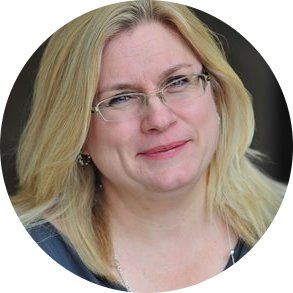 Jennifer Mathes, Chief Strategy Officer, OLC
Jennifer provides leadership in researching and planning strategic initiatives, special projects and partnerships that align with OLC's mission, vision and goals. Dr. Mathes has nearly 20 years of experience in both public and private for-profit higher education where she has supported online learning initiatives since she taught her first online course in 1997. She has been instrumental in working with start-up online initiatives as well as leading growth in institutions with an existing online program. She holds a Doctor of Philosophy degree in Education from the University of Illinois at Urbana-Champaign where she wrote her dissertation on "Predictors for Student Success in Online Education." She also has earned a Master of Science degree in Business Education and a Bachelor of Science degree in Mass Communications from Illinois State University.