The Online Learning Consortium and Inside Higher Ed are teaming up to co-host a robust Leadership Network convening at the OLC Accelerate conference in Orlando on Tuesday, November 14, 2017. Together, we will offer a robust schedule that highlights the 2017 Survey of Faculty Attitudes on Technology.  Specifically, guest speakers, facilitated sessions, and a panel will focus on the topic of cultivating a culture of faculty acceptance, engagement, and excellence in online education through policy, professional development, and research-to-practice initiatives.
After each presentation, attendees, presenters, and facilitators will gather in small groups to discuss, collaborate and tackle the issues at hand. The convening will culminate with a panel discussion moderated by Doug Lederman, co-founder and editor of Inside Higher Ed, followed by a reception.
Leadership Network Speakers 

Leadership Network Planning Committee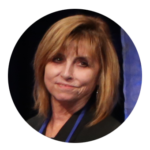 OLC Leadership Network:  A National Collaboration of Senior Leaders | REGISTRATION 
Registration fee for the Leadership Network is $235.  OLC Accelerate conference registration is separate.
Please Note: This an invitation only event.  Please contact Dr. Jill Buban at Jill.Buban@onlinelearning-c.org with any questions.

Located at the Walt Disney World Swan & Dolphin Resort| TRAVEL INFORMATION
12:00pm-12:45pm
Registration
Southern Hemisphere Foyer
12:45pm
Welcome and Opening Remarks
Southern Hemisphere III

Jill Buban, Sr. Director Research & Innovation, Online Learning Consortium

Doug Lederman, Co-founder and editor, Inside Higher Ed
1:00pm
General Session One: Institutional Culture
Southern Hemisphere III

Karen Head, Georgia Institute of Technology

Matthew Rascoff, Duke University
How do administrators shape institutional culture around online learning? How does faculty development tie to institutional culture? What do faculty members think about their institution's culture and what do they want in this culture?
1:25-1:55pm
Breakout Sessions for Small Group Discussion
Southern Hemisphere I, II


2:00pm
General Session Two: Digital Learning: Goals and Outcomes
Southern Hemisphere III
Renata Engel, Interim Vice Provost for Online Education, Penn State University
Brian Fleming, Executive Director, Sandbox ColLABorative at Southern New Hampshire University
How do we engage faculty in the use of digital tools to effectively drive student success? For what purpose and what types of learners are digital learning tools best used for and under what circumstances? How do we measure efficacy/results?
2:25-2:55
Breakout Sessions for Small Group Discussion
Southern Hemisphere I, II
Facilitators
TBD
3:00-3:20pm
Break
Southern Hemisphere Foyer
3:20-3:45pm
General Session Three: Building a Research Agenda at Your Institution
Southern Hemisphere III
Eric Fredericksen, Vice President, OLC Board of Directors, Associate Vice President for Online Learning & Associate Professor, University of Rochester
Peter Shea, Associate Provost for Online Learning and Associate Professor, University at Albany
How do you build a research agenda on your campus and what are the benefits in doing so? Why is it important to understand your institution's specific culture and circumstances?? How can a campus-driven research agenda help understand your campus environment? How can you help faculty make data-driven decisions?
3:50-4:15pm
Breakout Sessions for Small Group Discussion
Southern Hemisphere I, II
Facilitators

4:20pm
Panel Discussion
Southern Hemisphere III
Renata Engel
Brian Fleming
Eric Fredericksen
Karen Head

4:55pm
Closing Remarks
Southern Hemisphere III
5:00-7:00pm
Reception
Cabana Deck (Dolphin pool next to the Cabana Bar)