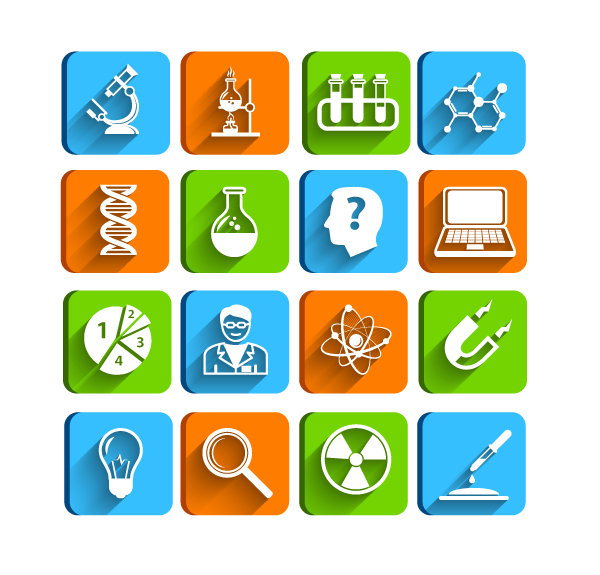 Higher education facilities are offering students more online courses for many reasons (Allen & Seaman, 2014). Chandler, Park, Levin, and Morse (2013) suggest that a single form of learning is not enough and combining hands-on activities with online learning would be the most effective learning method. Laboratory courses are a vital element of a science degree. Furthermore, technology is now becoming an even more useful tool for teachers and students. The idea of using new technology to encourage and engage students with practical tasks is not new. Moreover, online learning has become more advanced and the onset of online labs offers schools and teachers convenience and savings, reducing the time and expense that purchasing, maintaining, and preparing lab materials requires. Virtual science labs and interactive simulations can create new and unique online learning opportunities for students. These labs are also ideal for struggling learners and those with disabilities.  With the growing needs companies are exploring ways to address the rigor of learning and accessibility for online science course and online science labs. 
One great option for providing digital opportunities for online science classes and labs is the Carolina Biological Supply company. Carolina Biological has a wonderful mission "to provide educators the finest products and services that help students of all ages learn and understand science"  (Carolina Biological, 2019, para. 3). Carolina Biological is a source for science kits (including individual kits for lab experiments), living and preserved specimens, multimedia, books, microscopes, and apparatus. Within the company, there is a distance learning division. Carolina Distance Learning offers science lab kits with the same rigor, relevance and results as traditional labs, giving students a successful science experience in their own homes. Their website has eight different subjects with more than 200 labs to choose from to build a completely customized kit for every course (S. McGurk, personal communication, June 26, 2019) 
Another excellent option is eScience Labs. eScience Labs provides authentic lab experiences for online undergraduate science courses. The labs provide comprehensive hands-on science kits to support online and traditional courses in need of a laboratory component. The labs are developed and written by Ph.D. level educators and scientists. Additionally, each eScience Labs kit includes hands-on materials, a full color digital lab manual, safety equipment, Learning Management System Integration and a series of online Learning Tools. Kits can be shipped directly to students for them to perform experiments at home The price of the lab is comparable to what students would have to pay for lab manuals and materials. 
A final option is Hands-on Labs. "Hands-On Labs, the pioneer and leading provider of online science learning, is changing the way education is created, delivered and consumed regardless of location, time zone, or device" (R. Barbieri, personal communication, July 11th, 2019). Hands-On-Labs (HOLs) Inc provides LabPaq™  which are mail-order kits. The LabPaq™  are designed to provide a laboratory experience for students enrolled in online science courses.  HOLs utilizes a platform called the HOLcloud™. HOLcloud™integrates with the following learning management systems: Blackboard, Canvas, Moodle, and Edmodo order to directly provide the student with both the knowledge-based content and lesson experiments.   Additionally, the HOLcloud allows the students to input their research and findings directly whereby a lab report is generated as a final product or assessment. Moreover, the program provides quizzes, competency reviews, and auto-grading capabilities which add to the uniqueness of the HOLcloud and the company's learning delivery method.
The Online Learning Consortium also offers a professional development resource for those interested in enhancing their online science courses with the Online Science Labs Mastery Series. In this series, participants will engage with fellow colleagues and learn about methods to design, prepare, and integrate labs and assessment methods. Included is a review of several different online labs options and strategies for integrating them into your online science curriculum. The next offering of this Mastery Series is scheduled to run starting on September 18, 2019, and I'm facilitating!
Whether you have students explore the local hardware store with a list of laboratory equipment needed or you utilize one of the options mentioned, the future of online science learning and online science labs is making strides to keep up with the growing demand for digital learning options. 
References
Cann, A. J. (2016). Increasing student engagement with practical classes through online pre-lab quizzes. Journal of Biological Education, 50(1), 101-112. doi:10.1080/00219266.2014.986182
Jones, N. (2018). The virtual lab. Nature, 562(7725), S5-S7. doi:10.1038/d41586-018-06831-1
Kleinert, R., Heiermann, N., Plum, P. S., Wahba, R., Chang, D., Maus, M., . . . Stippel, D. L. (2015). Web-based immersive virtual patient simulators: Positive effect on clinical reasoning in medical education. Journal of Medical Internet Research, 17(11), e263. 
Gardner, A., Duprez, W., Stauffer, S., Ayu Kencana Ungu, D., Clauson-Kaas, F., & SpringerLink (Online service). (2019). Labster virtual lab experiments: Basic biochemistry. Berlin, Heidelberg: Springer Berlin Heidelberg.
---
Dr. Julia VanderMolen is an Associate Professor for the Public Health program at Grand Valley State University. She received her Ph.D. in Educational Leadership with an emphasis in Career and Technical Education from Western Michigan University. She has a M.Ed. in Educational Technology from Grand Valley State University, a M.A. in Health Science from the University of Alabama, a M.S. in Biology from Clemson University and a B.S. in Biology from Western Michigan University.
Her dissertation title, Job Tasks Performed by Career Preparation System Administrators in One Midwestern State: Implications for Leadership Development, received the Journal of Industrial Teacher Education Outstanding Research Manuscript in 2010.
She is a recipient of the 2011 Teaching Excellence Award from Davenport University, and the Blackboard Exemplary Course Award winner for online teaching in health and science in 2012 and 2014. She has presented at a number of conferences on the topic of assistive technology and accessibility.
The contribution of her research is to examine the benefits of assistive technology, UD and UDL. Additionally, Dr. VanderMolen's recent work has included the benefits of 3D printing for the visually impaired and the concept of universal design and learning. Dr. VanderMolen currently serves on the Children's Healing Center (CHC), MiCHWA, MACUL SIGPL Steering Committee, MACUL SIG INC, and is a member of RESNA and ATIA.