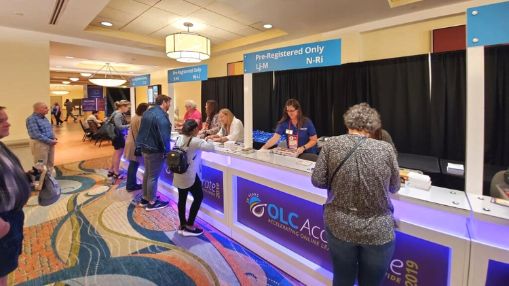 "It's not every day you get to attend a week-long birthday party for a 25-year-old," NovoEd's Annie McGeady shares. "Especially one attended by more than 1700 guests from around the world ranging from newcomers to devotees."
The 25th annual OLC Accelerate conference, held November 19-22, 2019 in Orlando, FL, generated a great deal of energy, enthusiasm, and new connections. More than 1,623 onsite and approximately 1000+ virtual attendees participated, representing 49 states plus Washington DC and Puerto Rico, and 13 countries.
"Some of the key conference takeaways about modern online education include the ongoing buzz about collaboration, accountability, balancing privacy with data access, and how to envision the best future world for learners."
Read the rest of NovoEd's OLC Accelerate 2019 conference recap. 
---
If you missed the conference, you can still benefit from over 100 recorded presentations – and have access to them for one full year! Learn more.