Contextual Teaching and Learning or (CTL) was developed through a national project which was funded through the U.S Department of Education's office of Vocational and Adult Education; and through the National School to Work Office (Leigh, 2006). The concept coined CTL was implemented to teaching and learning subject matter to relate real world situations to subject matter content; permitting a connection between knowledge and its application that may be applied by the learner of said subject matter to real world situation in their community, families, and as members of a work force as well as in business.
Characteristics of CTL
Contextual Teaching and Learning integrates such strategies into learning activities as: problem solving, self-directed learning, learning from peers, learning in real situations and authentic assessments; the six characteristics to its integration are as follows and can be incorporated into teaching activities, practicums, theoretical material, capstone projects, dissertations and to Online course material and Synchronous and Asynchronous Blackboard learning.
Contextual Teaching and Learning Strategies
1 – Connecting content to learner's experience
2  -Engaging students in active learning
3 – Enabling students to have some opportunities to direct their learning
4 – Encouraging the construction of personal meaning from individual and collective experience
5 – Assessing the attainment of outcomes within an authentic situation and allowing for the interpretation of multiple meanings from a single experience
6 – Identifying content that are appropriate developmentally to the learner
Integrating Social Responsibility into CTL as a Formative Measure
Social responsibility provides a basis for the quality of decision making and apprentice behavior and are important in teaching and learning outcomes measures (Duckworth, 2015) these items may be incorporated into rubrics , scoring guides and to teaching material and practice activates in course material that are guided towards the production of diverse workforce and disciplines; such as Bossiness management, leadership, Social sciences, Health care professional, Political Science and many others; some of the indicators of social responsibility adoption and achievement and retention are (a) Accountability (b) Transparency (c) Respect for stakeholder interest (d) Ethical Behavior (e) Respect for the rule of law (f) Respect for human rights.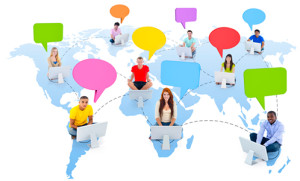 Impact and Rational
Because weight loss occurs during the learning process; particularly when new learning material are introduced to a student we can measure apprentice achievement through both physical and psychological changes in pre and post course induction as well as finalization A lowered BMI occurs during the process of active learning (Luc,2010) because student activity level are enhanced and physical resources such as convection, respiration, and adjustments in sleeping pattern these physical adjustment are all physically modified to meet the demands of learning new material, learning complex material; as well as engaging in active learning; this modification in physical appearance can be observed and measured physiologically, moreover psychological maturity and capacity are measured through psych morphology.
Psych morphology are structural facial changes resulting from bilateral facial misalignment which results from restlessness, squinting, frowning, grimacing and guarding; they are a manifestation of neuropsychological byproduct resulting from role discomfort (Resnik,2015) and relate directly to personal meaning and individual and collective learning experience. Evaluation and measure of apprenticeship can be performed through observation of social responsibility and are observed qualitatively prior to course completion and post course performance; these traits acquired are demonstrated by the apprentice dominion of the above mentioned traits and relate directly the apprentice interpretation of multiple meanings from one single learning experience.
Ms Leticia Cruz is an Advanced Practice Nurse whom specializes in Medical Surgical Nursing and Nursing Education, she is currently a Doctoral Student at Walden University; and is also completing a Master of Public Health Program. Ms Leticia Cruz enjoys teaching, sports, and scientific writing as well as mentoring and coaching students; Ms Cruz is the first generation Master and Doctoral student and also enjoys mentoring family and community. She obtained her Bachalaurett in Nursing Science from Interamerican University, and also obtained her Masters in Medical Surgical Nursing from Interamerican University both universities based in Puerto Rico; she obtained her Doctor of Nurse Practice from Walden University and her MPH from Capella University, she is an avid nurse researcher and social science researcher and holds expertise in research design, performance appraisals, healthcare quality assurance, and formative and summative measures.